Adrian Chiles' time as an ITV football presenter has come to an abrupt end, as the TV host has been dropped, with immediate effect.
Adrian's replacement is Mark Pougatch, whose first day in the job is now just over three weeks away.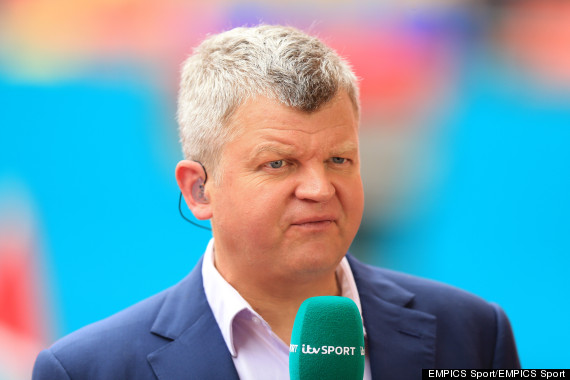 Adrian Chiles
ITV have declined to comment on the reason for Adrian's departure, reports MailOnline.
The channel's Director Of Sport, Niall Sloane, has rushed to congratulate the new recruit, stating: 'Mark is a highly-respected sports journalist and an outstanding broadcaster. We're delighted to welcome Mark to the ITV Sport team."
"I am absolutely delighted to be joining ITV and to be given this great opportunity," Mark states. "I'm looking forward to working with ITV's talented pool of commentators and pundits on some of the very best football there is."
Adrian can perhaps take comfort in the fact his two fellow presenters have also been ditched by the channel.
Andy Townsend recently left the channel, while presenter Matt Smith's contract will not be renewed at the end of the season.
During his time on ITV, Adrian wasn't exactly a hit with fans and the BBC triumphed over the station in the World Cup ratings battle.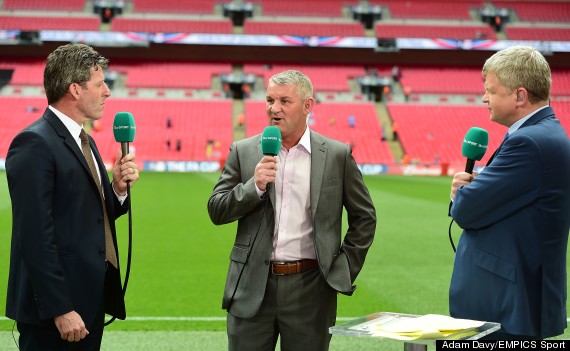 Adrian's failed to impress viewers
While The Beeb's coverage, led by Gary Lineker, pulled in an average of over 12 million viewers, ITV's scored just 2.86 million.
In July 2014, a 'Sack Adrian Chiles' Facebook page received over 37,000 likes.
Sadly for Adrian, his previous job as presenter of 'Daybreak' didn't exactly score him a legion of fans either, and in 2011, after just over a year in the job, he was dropped.
The presenter later referred to his stint on breakfast TV as "an omnishambles", and "a stain on my professional soul".
LIKE US ON FACEBOOK | FOLLOW US ON TWITTER