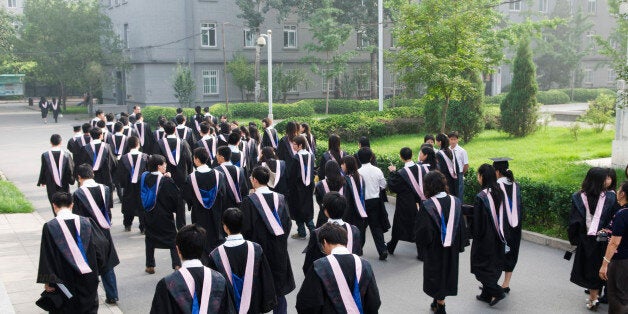 A journalism student in China who was reportedly expelled earlier this month for having the rare blood disease haemophilia is now planning to sue the university.
Zheng Qing, the student's pseudonym, was expelled by the China Institute of Industrial Relations under a 2003 education ministry rule which states universities could "refuse the admission of students who have serious blood diseases". He also claims he was put under pressure to leave the school last September.
Zheng's lawyer argues the rule refers only to students unable to take care of themselves or finish their studies.
This is believed to be the first case of rare disease-related discrimination in the education system. Haemophilia is a hereditary non-contagious disease which affects the blood's ability to clot.
Wang told the Global Times that the university's decision to expel Qing is "irresponsible."
"His major [journalism] requires little physical strength, so it is unlikely to affect his studies," Wang said. "He completed basic education successfully without suffering any major injuries."
It is unclear whether Zheng declared his haemophilia on his university entry forms. He asked to be excused from mandatory military training on the grounds of his condition and was later told he should leave the school as he could "haemorrhage at any time".
However, this is not the first time the Chinese have discriminated against particular illnesses.
In December more than 200 people living in a Sichuan province signed a petition asking authorities to remove an eight-year-old boy suffering from HIV, while in 2013 two passengers with HIV sued a Chinese airline for refusing to let them board a plane. HIV and AIDs sufferers face wide discrimination in the job market, with foreigners with the virus banned from obtaining visas until 2010.
The China Institute of Industrial Relations has declined to comment.
A lawsuit has been filed with a district court in Haidian, Beijing, but it is not certain whether it will be heard.