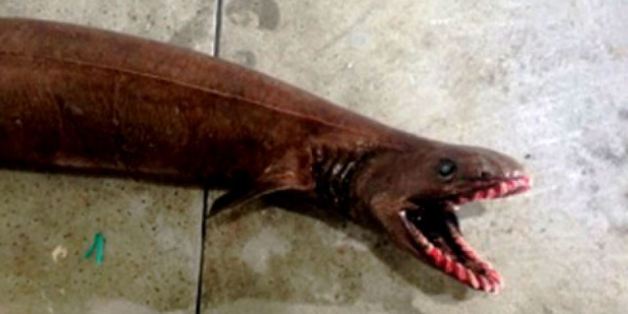 SETFIA
An extremely rare "living fossil" has been found in a fishing net off the shores of southeastern Victoria in Australia.
The frilled shark gained the moniker of living fossil due to the species' lack of evolutionary change for the past 80,000,000 years. It also bears a striking resemblance to a Jurassic-era ancestor of modern sharks.
The two-metre-long creature was found in waters near Lakes Entrance, Victoria, earlier this month.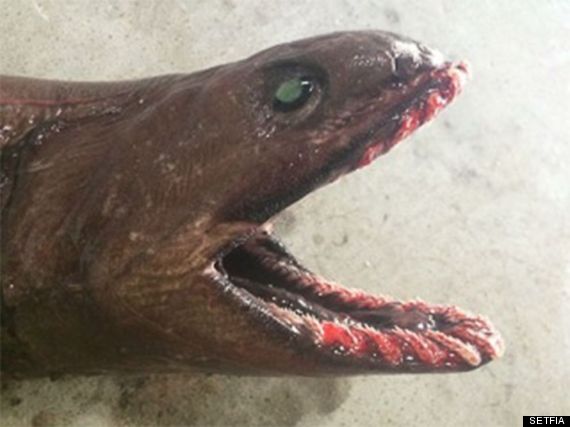 The frilled shark has inspired many legends about sea monsters
"We couldn't find a fisherman who had ever seen one before," Simon Boag of the South East Trawl Fishing Association told the Australian Broadcasting Corporation.
"It does look 80 million years old. It looks prehistoric. It looks like it's from another time!"
The amazing creature has 25 rows of 300 needle-like teeth and frilled gills.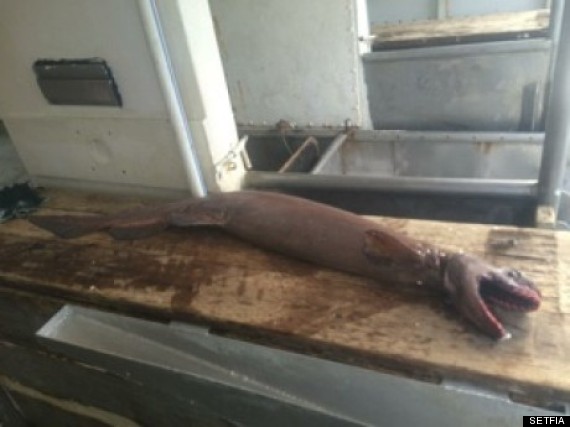 Members of this species have been found living up to 1,500 metres under the sea
Fisherman David Guillot told 3AW radio: "The head on it was like something out of a horror movie. It was quite horrific looking."
The fish's common name comes from the frilly appearance of its six sets of gills.
Frilled sharks are rarely seen in their natural habitats, so this discovery is particularly shocking.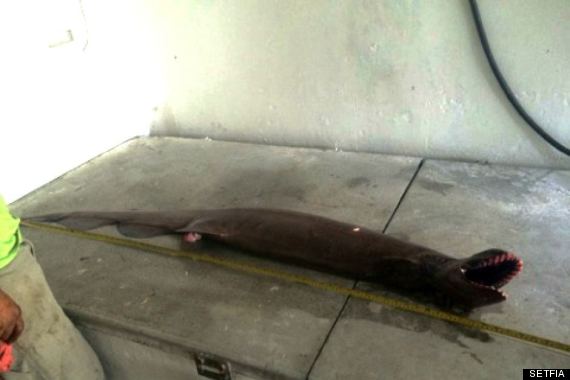 The creature's eel-like body can grow up to five metres long.
This particular specimen has been purchased by Griffith's Sea Shell Museum in Lakes Entrance, where it will go on display soon.