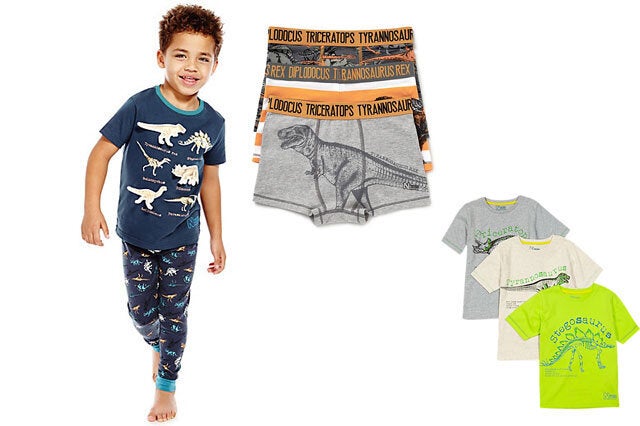 Marks & Spencer has been accused of sexism after aiming a range of dinosaur-themed clothing at boys only.
The pyjamas and T-shirts encourage boys to take an interest in the Natural History Museum but they have been criticised by campaigners who say they send out a message that 'girls don't do science'.
Francesca Cambridge, of the campaign group Let Clothes Be Clothes, complained to the retailer and museum, saying the range should be marketed to both sexes rather than creating a divide.
She told the Evening Standard: ''We have a situation where a national museum and a national retailer are trying to get children interested in science and history but are excluding girls. It's a really sad message.
''It's classic gender stereotyping - that boys like rough and tumble and nature but girls don't. It's detrimental to the development of both boys and girls who are being told what they should be interested in.
''At what age do they think it is OK for girls to start showing an interest in these type of things? I'm really disappointed.''
And adventurer and TV presenter Ben Fogle tweeted:
A spokeswoman for the Natural History Museum told the Evening Standard it had contacted Marks & Spencer to 'ensure the range is accessible to all children'.
She added: ''Licensing retail items plays an important role in generating revenue to help fund our work, including helping us to look after our collection, our education programmes, gallery refurbishments, exhibitions, events and scientific research into the natural world.
''The Natural History Museum is passionate about science learning and careers for all.''
An M&S spokeswoman said: ''This is a brand new partnership and, as with any new range, we have listened carefully to feedback from our customers on how they would like to see it evolve.
''Our design team is currently working with the Natural History Museum on expanding the range to include products for girls.''