A mum-of-two has won an army of fans after she posted a picture of herself in a bikini wearing a colostomy bag.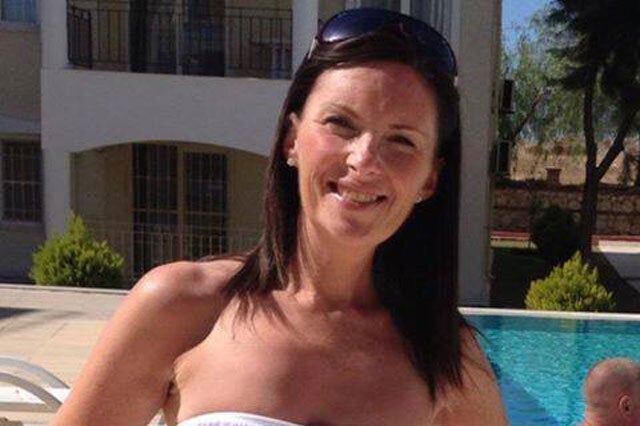 Marcia Paterson, 40, has Crohn's disease and had a stoma fitted four years ago after falling seriously ill.
She decided to share a picture of herself on Facebook to challenge the stigma of wearing the bag.
More than five million people have seen the photo and it has been 'liked' more than 60,000 times and shared more than 5,000 times.
Marcia, from Blackridge, Scotland, also received thousands of messages of support from all over the world.
She has now helped found a support group for stoma patients – called Bring Your Own Bag – in her home county of West Lothian.
And now she's going on the TV dating show Too Ugly for Love?, a show on cable channel TLC, to convince her fellow patients they have nothing to be ashamed of.
Marcia said: "It's a condition that can be embarrassing for a lot of people. I was shocked by how many things there were to to consider, and by how it was going to work and affect my life.
"But rather than be negative, I decided to be positive.
"This is something that happened to me – I never expected it – and I'm not ashamed of my body, the scars, or my bag. I don't think there should be any stigma at all.
"I wanted to go on the show to raise awareness and I thought it was killing two birds with one stone.
"But it was totally unnatural with the crew there and really quite stressful.
"Doing the documentary itself was fun and a really good way to raise awareness. But if I go on another date, I won't be taking a film crew!"
Last year, bikini photos of 23-year-old Crohn's sufferer Bethany Townsend went viral after she shared a photo of herself wearing a stoma bag while on holiday in Mexico.
She sent them to the Crohn's and Colitis UK Facebook page and were then viewed more than 10 million times around the world - and then led to other sufferers posting photos of themselves with their bags on show.
Bethany, a make-up artist from Worcester, was so overwhelmed she is considering taking up modelling - a career she gave up because of her disease.
She said last July: "I didn't expect this kind of reaction at all.
"The photo has been seen by millions of people and it's had 190,000 likes and over 10,000 comments on Facebook - it's just gone ballistic.
"I'm just so glad that it's brought about more awareness of Crohn's disease and it's made me feel so much more confident about the colostomy bags.
"If I can inspire or help other people in my position to feel a little more comfortable in their own skin then I'm really happy.
"When I first had the bags fitted I was devastated - the reaction to this photo has really helped me accept them."