Around one in every four adults in the UK is obese, but how do we size up compared to the rest of the world?
A new map indicates that the global obesity crisis is still a growing issue and that every continent is suffering from a weight issue.
The results show the rising epidemic of fatness across the globe, with high levels of obesity showing across most of Europe, the Middle East and North America.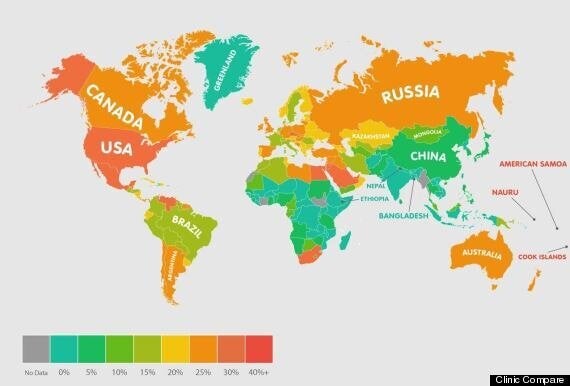 The top ten most obese nations were overwhelmingly pacific islands, with American Samoa taking the top spot with almost 75% of the population reported as obese and Nauru and the Cook Islands coming in at second and third places with 71.1% and 63.4% obesity respectively.
Western fast food culture, introduced after the Second World War when the islands were colonised by Australian, American, New Zealand, British or French nations has been blamed for this problem.
Feeding programmes instituted by these nations also eliminated the need for domestic fishing or farming, meaning traditional foods of the islands such as fresh fish, meat and local fruits and vegetables have been replaced by rice, sugar, flour, canned meats, canned fruits and vegetables, soft drinks and beer.
The UK has almost 27% obesity, meaning that over a quarter of the population is obese. France, Italy and Sweden faired considerably better with a less than 10% rate of obesity.
Pervious studies have shown that Britain's obesity problem is having a serious impact on the nation's health.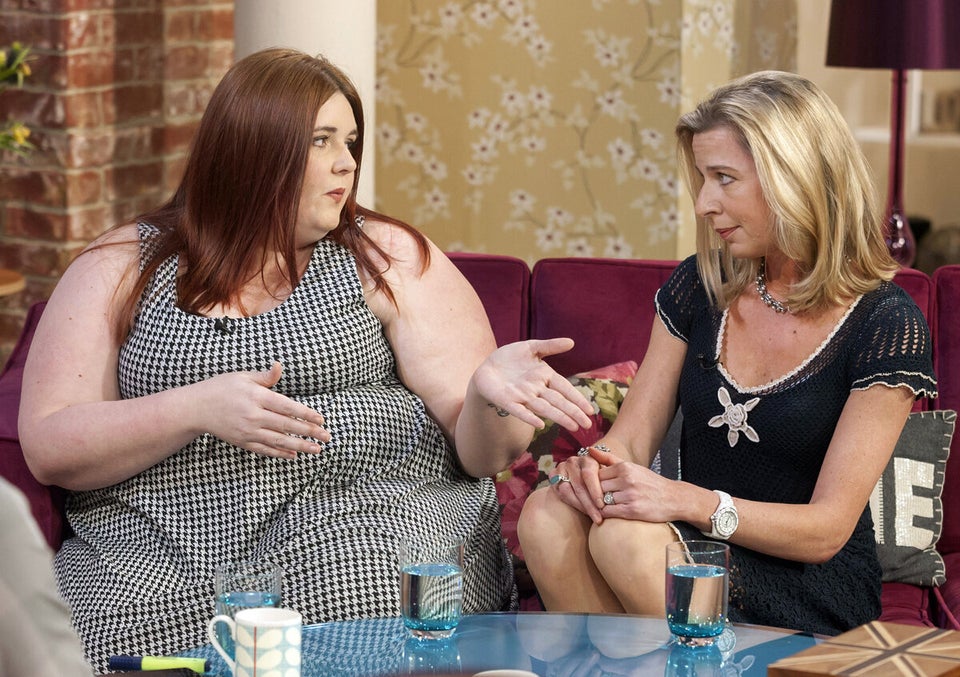 Britain's Obesity Crisis