Ewan McGregor reveals he was put firmly through his paces for action thriller 'Son of a Gun', in UK cinemas from next week, in which he plays criminal mastermind Brendan Lynch, co-starring with Brenton Thwaites and the stunning Alicia Vikander.
In our Exclusive Featurette above, Ewan and the rest of the cast discuss their experiences making the film, including some hair-raising stunt sequences
Filmed in Australia's dusty ouback, 'Son of a Gun' required the actors to carry out many more stunts that they would normally on a big-budget film, including a ride in a helicopter that Ewan McGregor explains was not what he expected, as he reveals above.
Like the mesmeric 'Animal Kingdom', this Australian-made film follows the territory of a young man - JR, played by Brenton Thwaites - unwillingly inducted into the harsh reality of a criminal life.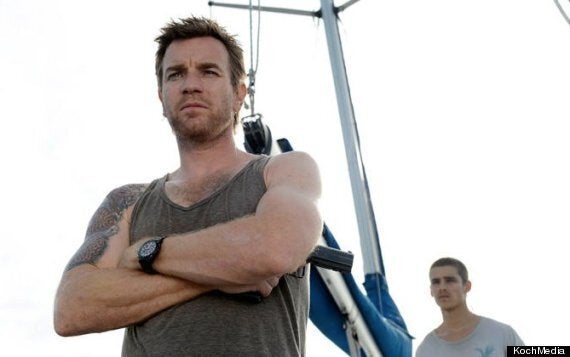 Ewan McGregor admits he was put firmly through his paces for his role of criminal mastermind Brendan Lynch
Locked up for a minor crime, he quickly discovers that protection, if you can get it, is paramount, and JR soon finds himself under the watchful eye of Australia's most notorious criminal, Brendan Lynch (Ewan McGregor). But protection comes at a price; Lynch and his crew have plans for their young protégé.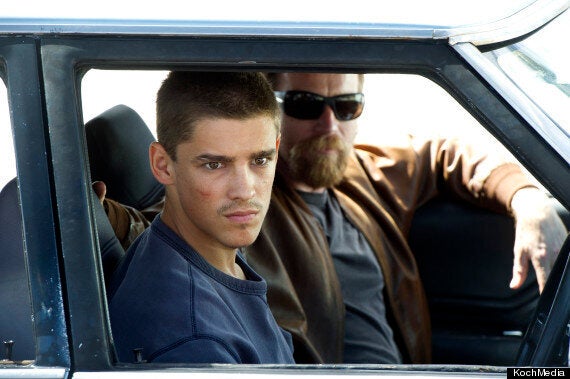 It's Ewan McGregor, but not as we're used to seeing him, with Brenton Thwaites in 'Son of a Gun'
Upon release, JR must help secure Lynch's freedom, staging a daring prison break and joining his crew as they plan a gold heist that promises to deliver millions. However, as things start to go wrong, a deadly game of cat and mouse ensues. JR finds himself unsure of whom he can trust and on a collision course with his former mentor.
'Son of a Gun' is in UK cinemas from 30 January. Watch the trailer below...
Popular in the Community