A deaf dog with different coloured eyes has been deemed "too ugly to love".
Buddy the lurcher has been up for adoption for two years, but he has yet to find a new home. Meanwhile more than 1,000 dogs from the Dog's Trust branch where he lives have been rehomed.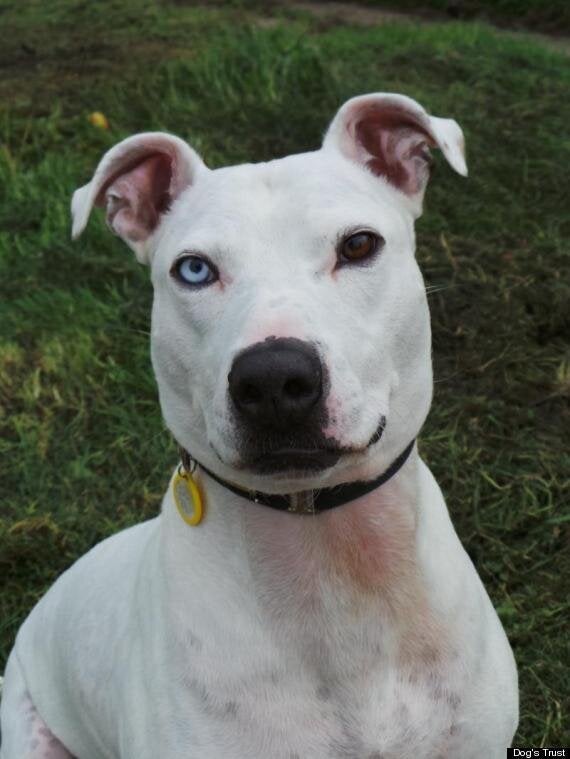 The 4-year-old dog has heterochromia, meaning he has different coloured eyes. But, Susan Tonner, manager of the Dogs Trust in West Lothian, says that isn't the only reason Buddy has yet to be rehomed.
"Some may be put off by his odd eyes – one is blue and the other brown, while others feel the prospect of learning doggy sign language is a commitment too far," she said.
"'He is good in cars, he travels really well. We've had him in a house so we know he's house-trained. He is very, very friendly, it just needs somebody to build up some time and trust with him."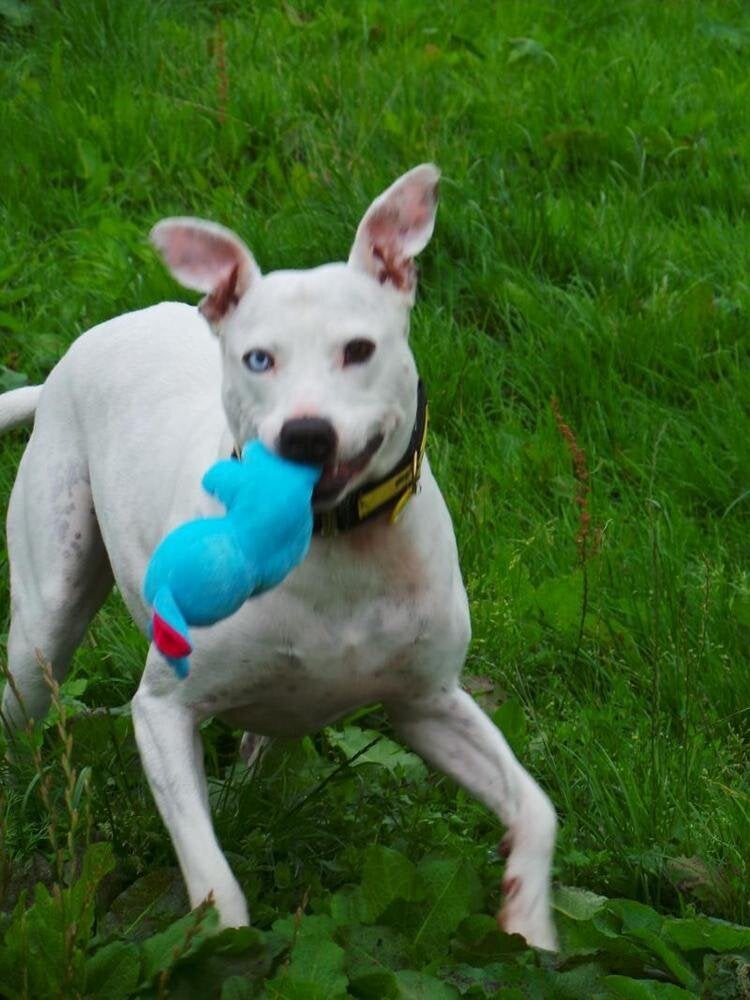 Buddy The Lurcher Deemed 'Too Ugly To Love'
Buddy's Dog's Trust listing describes him as "cheeky" and "fun".
Related