'The Jump' contestant Joey Essex reportedly threw filming into chaos over the weekend, when he suddenly fell ill at the top of a mountain.
According to reports, Joey and his fellow competitors were preparing to master snowboarding when the former 'TOWIE' star threw up everywhere.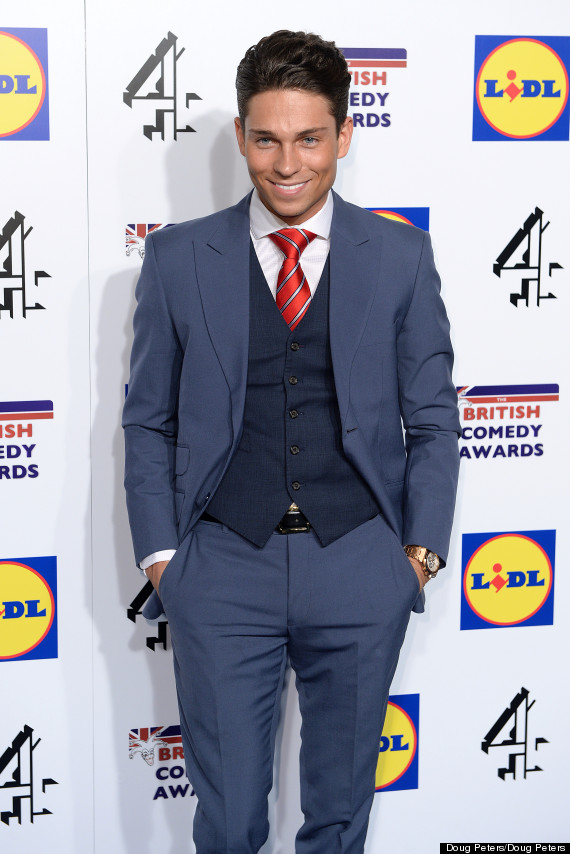 Joey Essex
However, while bosses were worried that Joey had been struck by a mystery illness, the star knew exactly what had caused it - too much pizza.
An insider tells The Sun: "Joey was at the top of a mountain ready to begin his snowboarding practice when he was suddenly taken ill and vomited everywhere.
"Everyone was really worried and thought there was something seriously wrong with him. But he then announced he had just eaten too much pizza at lunchtime."
Joey's tummy troubles meant he had to miss vital training, and the production team's plans were thrown into disarray.
"He was feeling so poorly he had to pull out of training for the rest of the day, throwing the schedule into chaos," the source continues.
The new series of 'The Jump' isn't even being screened yet, but there's already been plenty of drama.
Ola Jordan was forced to pull out after suffering from a "career-changing" injury while training in the UK, and Sally Bercow has also quit the show due to injuries.
Jodie Kidd and Chloe Madeley have been brought in as replacements, though the injury issues have continued.
Victoria Hervey has shared pictures of her bruises online, and 'Gogglebox' star Dom Parker has also been dealing with aches and pains.
LIKE US ON FACEBOOK | FOLLOW US ON TWITTER