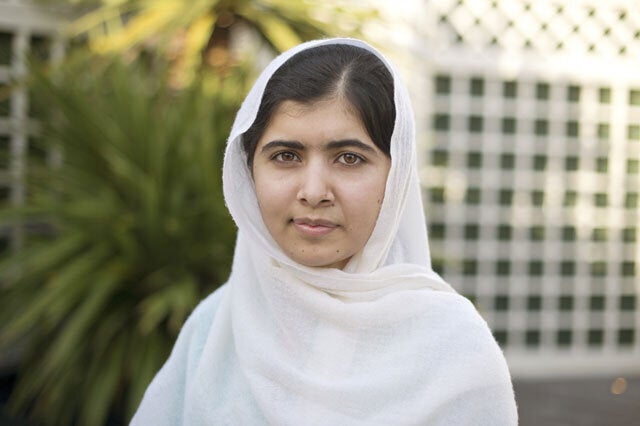 School children should take a leaf out of education rights activist Malala Yousafzai's book and strive to make the world a better place, says We Day founder Craig Kielburger.
Talking to Parentdish ahead of today's first ever UK We Day (March 7) Craig said: "It's important for young people learn the history of how great icons, such as the Dalai Lama or Mikhail Gorbachev, have changed the world."
"But to see someone in their teens or their early twenties who has already made a difference, sends a powerful message that young people don't have to wait till they're a politician or CEO to do something. They can change the world today."
He believes that the way to inspire children to get involved with charity work is by showing them examples of what has been achieved by people of a similar age.
We Day is a show for children and teenagers featuring inspirational young people including Malala. The Wembley Arena show is a celebration of the charitable work undertaken by 12,000 10 to 18-year-old students over the past year.
"Personally, I'm so excited that we have Malala Yousafzai on stage at We Day, as standing there as a 16-year-old young woman, she's proof that young people can make a positive impact," explained Craig.
"Malala's very passionate about other young people her age getting involved in the struggle for children's right to education.
i
That's truly the message of We Day: that young people can be a force for enormous good.
i
We want to recognise and celebrate that."
Malala will be sharing the We Day stage with an electic mix of well-known people, including Ellie Goulding, Dizzee Rascal and Jennifer Hudson, as well as footballer Gary Neville and dance troupe Diversity, amongst others.
Craig is particularly excited about the latest speaker to be announced for the line up: Prince Harry.
"One of We Day's co-chairs, Holly Branson [Sir Richard Branson's daughter], has been friends with Prince Harry for a long time, so she made the official request for his involvement, and we were thrilled when he agreed." said Craig.
"It's incredibly gracious of His Royal Highness to take time from his schedule as a serving military officer to join us at this event and share his message of inspiration with young people.
"Whether it be Prince Harry, Malala or Evanna Lynch from Harry Potter, we're thrilled to see so many young heroes and role models on stage speaking about causes that are important to them."
This disparate group of celebrities have been brought together by the same passion for positive change that unites the We Day audience.
"Both the youths in the audience and the performers on stage have had to earn their way to We Day," said Craig. "People have only been invited to perform if they have a cause that they care about.
"For instance, Prince Harry has done a lot of work in Africa and is very passionate about the environment, while Ellie Goulding has worked in Kenya, building schools and teaching singing lessons."
We Day events have been running in Canada and the US since 2007, but this is the first time the UK has hosted one, and Craig has had to adapt his campaign to suit the UK audience.
"The challenge was that every region within the UK is quite unique," he said. "But we're thrilled that we've managed to connect with youths from 48 counties.
"Luckily the campaign is quite adaptable as we don't set many rules. The only rule is that to earn your place at We Day you have to do at least one local charitable action and one global action, as we believe charity starts at home, but it doesn't end at home.
"The young people from each region have dreamt up fund raisers, awareness raisers and action campaigns that are unique to their local area.
"For example we had students from Paddington Academy who sat down with the Mayor of London, Boris Johnson, to talk about the problem of overcrowded housing in London."