With the addition of video the company is bringing the app in line with its rivals Facebook and Instagram - and to some extent its own short video sharing service Vine, which exists in parallel with Twitter itself.
Videos uploaded directly with Twitter can be up to 30 seconds long, can be edited easily in the app and shared, previewed and viewed with one click.
Twitter said on its website:
"Tweets have been more than 140 characters for some time. The Twitter you experience today is rich and immersive, full of images, gifs, Vines, audio files and videos from some of the world's most recognizable figures and brands. And starting today, everyone will soon be able to seamlessly capture, edit and share videos right from the Twitter app, too.

We designed our camera to be simple to use so you can capture and share life's most interesting moments as they happen. In just a few taps you can add a video to unfolding conversations, share your perspective of a live event, and show your everyday moments instantly, without ever having to leave the app. Viewing and playing videos is just as simple: videos are previewed with a thumbnail and you can play them with just one tap"
Speaking to the Verge, Jinen Kamdar, product director at Twitter added, "We thought, what would Ferguson be like if everyone was armed with a video camera in their pocket? Or think of the Ellen Oscar selfie. What would the Oscars like once video is available?"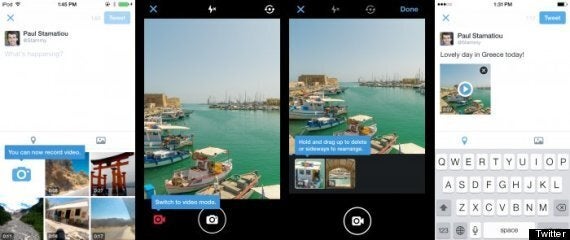 This then isn't just a move to make your everyday tweeter happy, it's a noticeable shift towards Twitter becoming a news source.
With citizen journalism proving to be a vital democratic function in so many countries around the world, video would help users cover what's going on around them faster, and easier.
Popular in the Community