Johnny Vegas has opened up about his struggle with alcohol abuse, stating that becoming a dad helped him get his life in order.
In a recent radio interview, the 'Benidorm' actor admitted that there was a time he would go on "four-day benders", but said that the birth of his 10-year-old son made him reconsider his life and cut back on his alcohol intake.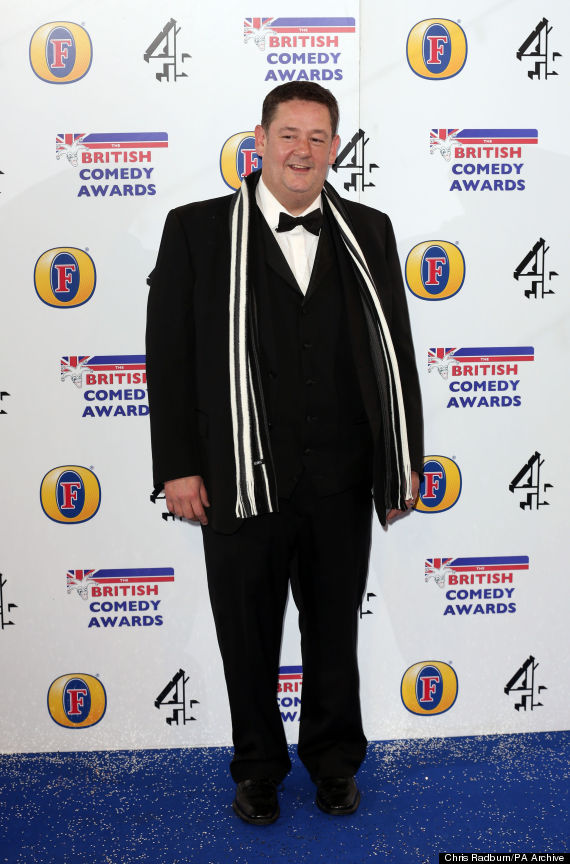 Johnny Vegas
He admitted: "My son has had a lot to do with me straightening myself out and getting my act together... Drinking on four-day benders can't be good for you, but there wasn't that fear of the possible outcome of living the lifestyle like that.
"When you have a child, it's suddenly that feeling of, 'I need to be around now and I want to be around'."
"It's not about you and in a great way that pulls you back from the abyss."
Earlier this week, he confirmed the news that he is expecting a child with his second wife, Maia Dunphy, after she moved from Ireland to London to live with him last year.
The couple broke the news in an unusual way, sharing a scan photo with a pint of Guinness photoshopped into their unborn child's stomach.
No need for a DNA test then, or for @MaiaDunphy to splash out on expensive maternity gear, just borrow my jeans x x pic.twitter.com/WbUfnyN05z

— Johnny Vegas (@JohnnyVegasReal) January 26, 2015
The comedian explained: "It's great having my wife here because we were commuting which is tough. So all being under the same roof is good."
Last year, Johnny - the alter-ego of comedian Michael Pennington - admitted he was hoping to leave his comic creation in the past, telling the Express: "Being Johnny was almost like an out of body experience.
"I thought he was just a character that I'd created and could quite easily step away from, but it was much more difficult than that.
"The problem started when I couldn't put him back in the box at the need of the gig. That's when he would start to bleed into my life away from the stage. He started to take over."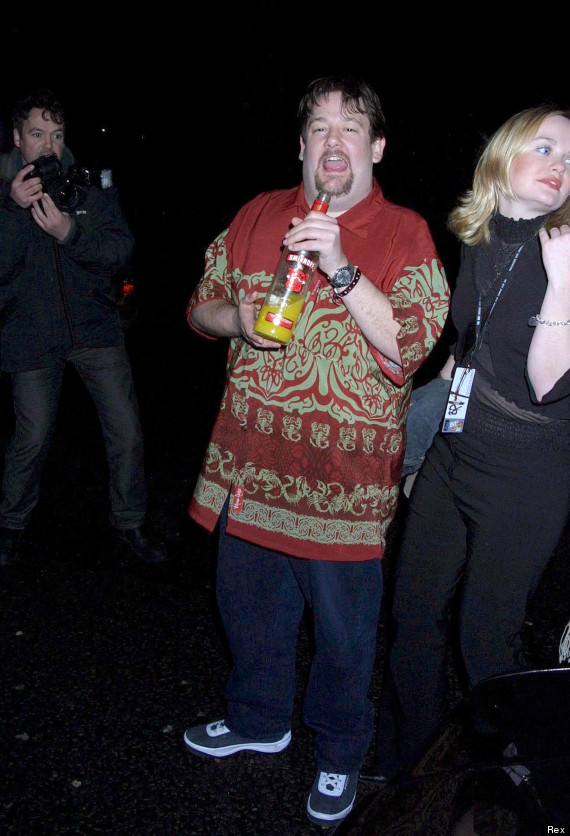 At the Brits in 2002
However, he's said that he's now much more comfortable performing under his own moniker, and hopes to do more of it in the future, adding: "It's not about putting myself in a dark place to go out there. It's about time to do it on my own terms. But the temptation to let Johnny out is always there - when the fear kicks in."
Listen to his full interview at FubarRadio.com
LIKE US ON FACEBOOK | FOLLOW US ON TWITTER