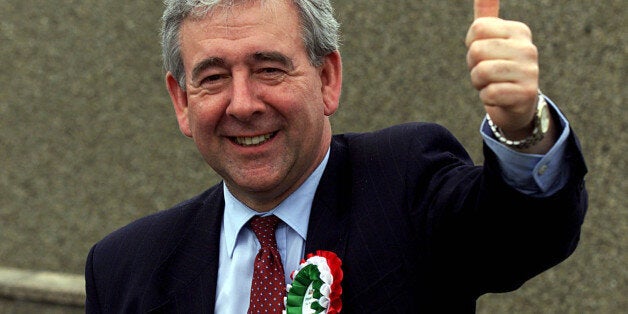 A senior Plaid Cymru peer has apologised for "any offence caused" after making comparing the Trident submarine base to the Nazi concentration camp Auschwitz, where over 1.1 million people were murdered.
Lord Wigley, a former party leader, made his controversial remarks the day after the world marked 70 years since the end of the Holocaust in response to reports, denied by the government, that the nuclear weapons base could be moved from Scotland to Wales.
Speaking to the BBC's World at One, Lord Wigley, currently the party's honorary president, stressed that Plaid Cymru would be "tremendously opposed" to shifting the base from Faslane to Pembrokeshire.
Asked if the move could bring jobs to the area, the peer replied: "Look, this week we have been remembering what happened in Germany before the war, no doubt there were many jobs provided in Auschwitz and places like that but that didn't justify their existence and neither does nuclear weapons justify having them in Pembrokeshire."
The comparison was swiftly criticised. Tory MP David Jones, formerly secretary of state for Wales in David Cameron's government, told the Huffington Post UK that it was "utterly shocking" and "unbelievable".
@asabenn I find it unbelievable that any experienced politician would use Auschwitz as a comparison, in this of all weeks. Utterly shocking.

— David Jones (@DavidJonesMP) January 28, 2015
Liberal Democrat Alistair Carmichael, the Scottish secretary, said that the peer's comments were "offensive" to those who died at Auschwitz and to those working at the Faslane base.
Asked why he decided to compare the Trident base to Auschwitz, Lord Wigley replied: "The number of people that will be killed by Trident will be infinitely more.
"The point I'm making is that you have to look at what a job entails, not just the fact that there is a job located in any particular area and, in this instance, we do not believe that we should have nuclear weapons at all.
"We believe that Trident shouldn't be renewed and we most certainly don't want that renewal to happen in Pembrokeshire or anywhere in Wales or, to be fair, anywhere in Britain."
He later said he apologised if his remarks were "open to any misinterpretation", adding: "I apologise for any offence that has been caused".
Critics were not appeased by the Plaid peer's defence. Jones, Tory MP for Clwyd West, wrote on Twitter: "They were crass and bound to cause offence. Enough said".
Wigley's remarks weren't "open to misinterpretation"; they were crass and bound to cause offence. Enough said.

— David Jones (@DavidJonesMP) January 28, 2015
The Scottish National Party is opposed to having Trident, but the the Ministry of Defence said it was "fully committed" to keeping it on the Clyde, adding: "We can be very clear the MoD is therefore not planning to move the nuclear deterrent from HM Naval Base Clyde to Wales, or anywhere else."
Related