With her unrealistic figure and obsession with all things pink, Barbie doesn't automatically spring to mind when you think of positive role models for young girls.
But all that could be set to change.
Introducing Princess Power, the superhero Barbie designed to inspire girls around the world to be extraordinary.
"The world of superheroes has historically been tailored to boys where the good guys beat the bad guys." says Lori Pantel, vice president of global brand marketing for Barbie.
"But we know that girls, too, enjoy empowered heroes but seek an outcome where the perceived bad characters transform to good and friendship is the lasting result.
"We thought it was time they were inspired by a new superhero that is playful, has extraordinary abilities and also uses her powers of forgiveness and friendship to defeat her foe – in a way that only Barbie can."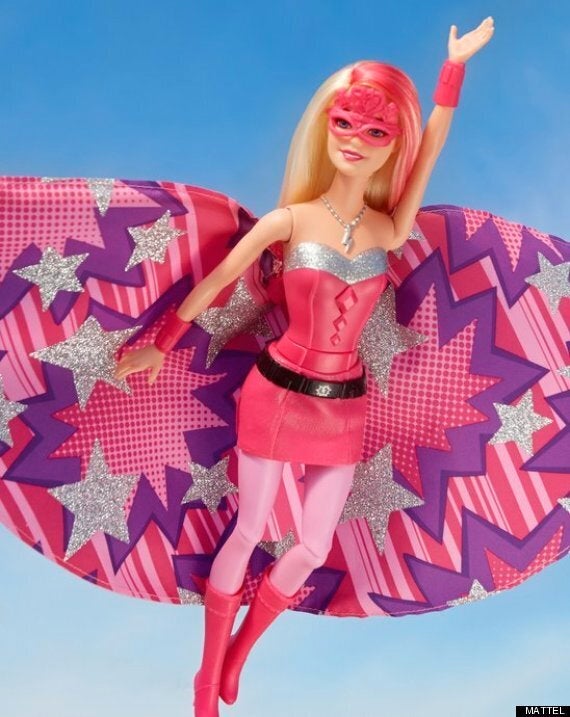 Barbie's transformation into a superhero follows her stint as Entrepreneur Barbie and Computer Engineer Barbie.
The latter received much criticism after a book to accompany the tech-loving doll, titled I Can Be A Computer Engineer, saw Barbie asking a couple of male friends to do all the work for her the minute her computer went wrong.
Let's hope the new superhero Barbie is less of a disappointment.