'EastEnders' bosses have revealed more details about the Linda Carter rape storyline, promising fans that Dean Wicks will pay for his crime.
MORE 'EASTENDERS':
However, as previously reported by HuffPost, Dean's punishment won't be at the hands of the law.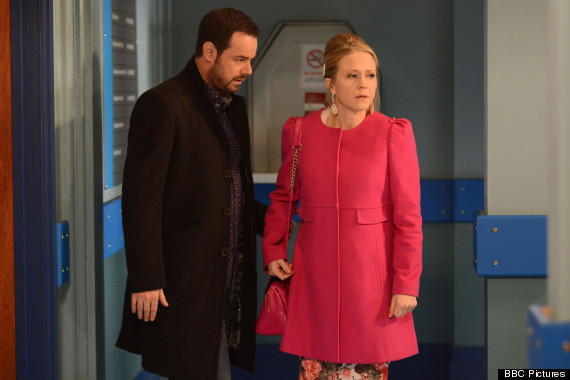 Mick and Linda Carter
Speaking to Radio Times, the soap's executive producer Dominic Treadwell-Collins discusses the "satisfying but shocking" storyline conclusion, stating: "We're not 'The Bill'. That show was about the police solving things. I don't have main characters who are police officers.
"We have tried very hard to create police characters who are interesting and who have their own stories and there are more police twists coming up.
"But that's not who my viewers are tuning in to see."
"They want to see Linda and Mick. They're the people they care about and not the police. So the police solving it is not satisfying for the viewer."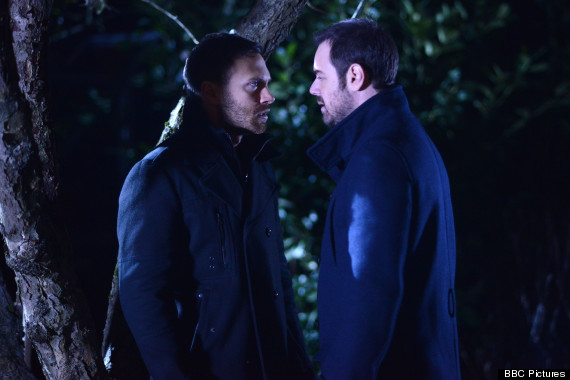 How far will Mick go?
The Carter family have been struggling to cope since Christmas Day, when Linda told Mick about her ordeal.
Last week, fans saw Linda go to the police but next week, Mick will take matters into his own hands and confront Dean.
Elsewhere in the Square, we're getting closer to finding out who killed Lucy Beale, and the murderer is set to be revealed in a live episode on 19 February.
LIKE US ON FACEBOOK | FOLLOW US ON TWITTER