A Church of England vicar is under investigation after purportedly posting an article on his Facebook suggesting Israel had committed the 9/11 terror attacks in New York.
Reverend Stephen Sizer of Christ Church in Virginia Water, Surrey, is reported to have posted an article entitled "9/11 Israel did it" on his Facebook page, where he has almost 2,500 friends and followers. He is said to have captioned the piece: "Is this anti-Semitic? It raises so many questions."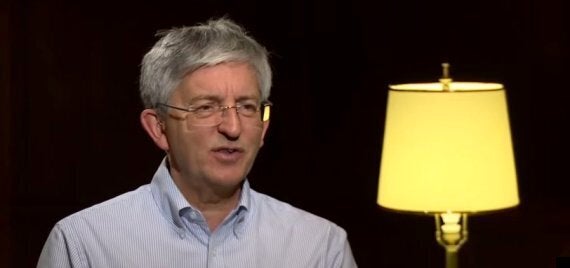 Reverend Stephen Sizer has had previous run-ins over his dubious Facebook posts
"These comments would rightly be seen as unacceptable whenever they were posted. It is a matter of deep sorrow and shame that they have been posted in this week of all weeks," the spokesman said.
"The Diocese of Guildford, where the Rev Sizer is licensed, is taking immediate steps to investigate. The diocese is aware of the seriousness of the matter and are also in touch with the Board of Deputies of British Jews."
Jonathan Arkush, vice-president of the Board of Deputies of British Jews, told the Jewish News: "Posting, and giving approval to, an article which in effect accuses Jews of responsibility for the 9/11 atrocity is unquestionably anti-Semitic, just as it is beyond absurd."
Sizer has a long history of provocative Facebook posts and run-ins with the Jewish community in the UK, even holding a mediation meeting with the Board of Deputies in 2013, aimed at healing relations.
Sizer was also disciplined for linking to an anti-Semitic website called 'The Ugly Truth' where an article declares; "God's people are all those who do His will, who are righteous, who are compassionate and who do not submit themselves to the false gods of voracity, vengeance, vulgarity and viciousness, which pretty much leaves the Jews out."