Look who got taken up the Arsenal on Sunday - Presidential hopeful Chris Christie, the Governor of New Jersey.
The portly Republican, who is likely to have a tilt at the White House in 2016, enjoyed the game against Aston Villa in North London, sitting next to Rutgers University President Robert Barchi.
According to the London Transport Police, neither Tower Bridge nor London Bridge suffered any suspicious lane closures over the weekend.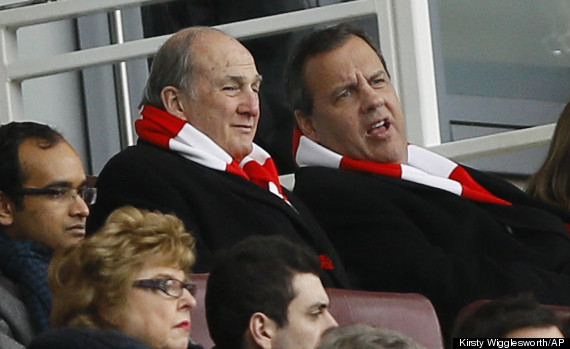 New Jersey Governor Chris Christie, right, wearing an Arsenal scarf, sits with Rutgers University President Robert Barchi in the stands during the English Premier League soccer match between Arsenal and Aston Villa at the Emirates stadium in London, Sunday, Feb. 1, 2015
SEE ALSO: