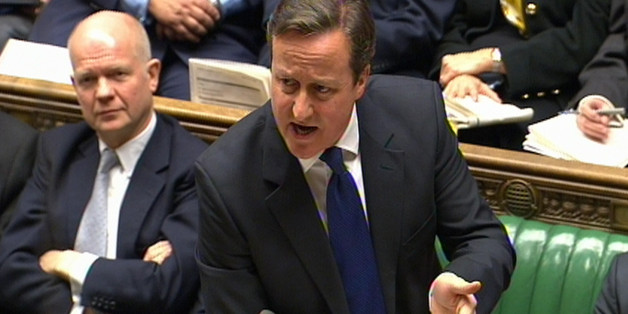 PA/PA Wire
David Cameron has criticised prime minister's questions as a "Roman circus" that is "noisy and crazy and infuriating".
Being grilled by younger voters for Sky News' #AskTheLeaders debate series today, the prime minister said he did not look forward to his weekly battles in the Commons with Ed Miliband. "At five minutes to twelve every Wednesday, I cant tell you, I put my head in my hands," he said. "It's a nightmare."
Cameron said he accepted that PMQs did "enforce some accountability" as it made sure the prime minister of the day had to know what was going on in every department of the government.
However he said he had "every sympathy" with the view expressed by one unimpressed member of the audience who said he thought PMQs was "disgusting".
.@David_Cameron says weekly PMQs "is a nightmare" #AskTheLeadershttp://t.co/Nw4XrfMMYc

— Stand Up Be Counted (@SkySUBC) February 2, 2015
Cameron may believe that PMQs does not show parliament's best face to the country. However he has been known to get a tad personal and aggressive during the battles.
1. He said Ed Miliband was a 'waste of space'
2. He called Ed Balls a 'muttering idiot'
3. He called 82-year-old Labour MP Dennis Skinner a 'dinosaur'
4. And he told a Labour frontbencher Angela Eage to 'calm down dear'
Miliband has also indicated he is no fan of PMQs. He recently admitted nothing he had said during the sessions had contributed to the "sum of human knowledge".