As well as politics, news and current affairs, the American businessman has added the entertainment world to his occasional series of video tirades.
Reacting to the news an all-female cast has been confirmed for the new Ghostbusters film, Trump pontificated: "…now they're making Ghostbusters with only women! What's going on?!"
Director Paul Feig revealed Kristen Wiig, Melissa McCarthy, Leslie Jones and Kate McKinnon are to don proton packs and scout for ectoplasm last week.
The be-wigged birther angrily declared: "They're remaking Indiana Jones without Harrison Ford! You can't do that!"
Trump followed this up with a diatribe against President Obama for chewing gum during a visit to India.
Earlier rants filmed for his 136,000 Instagram followers have included the billionaire imploring Miss Universe contestants Miss Israel and Miss Lebanon: "Let's get together, no more fighting" and branding The View host Rosie O'Donnell a "total loser".
What's next, Trump on maternity leave, Trump on the dwindling population of rhinos? We await his next offerings with bated breath…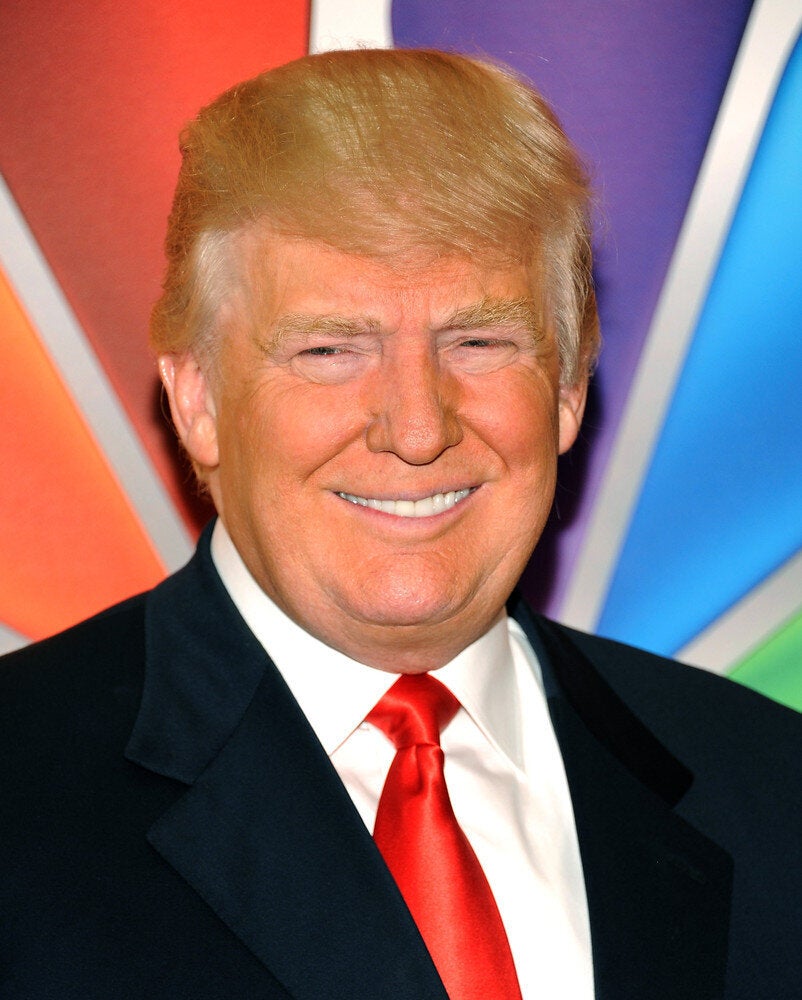 Donald Trump's Hair
Related