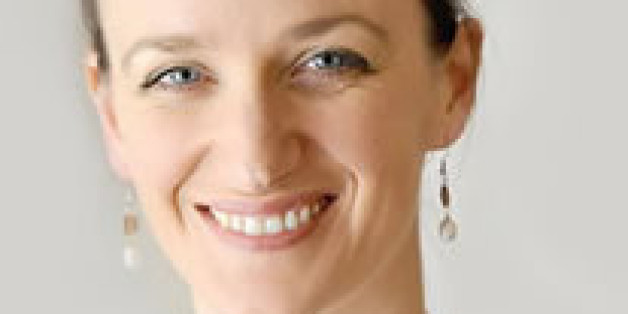 Kate Smurthwaite
A comedian who was due to perform at a London university and had offered free tickets to student feminists has had her gig pulled, because students feminists said they didn't like her feminism.
Kate Smurthwaite had been intending to talk to Goldsmith University's student comedy society about, ironically, free speech, and a Saudi prisoner of conscience who has been nominated for the Nobel Peace Prize.
But Smurthwaite was informed her gig had been cancelled over security issues, as students had threatened to picket the event.
My show at Goldsmiths SU tomorrow has been pulled because security say they cannot guarantee the safety of students. Seriously.

— Kate Smurthwaite (@Cruella1) February 1, 2015
The issue arose when students from Goldsmith's feminist society disagreed with the comedian's support for the Nordic model on prostitution. The society held a vote on whether it should support Smurthwaite's appearance, with 70% agreeing to.
You Might Also Like..
Speaking to HuffPost UK, Smurthwaite explained the opposition did not actually stem from her views on prostitution.
"The picket line appears to have been threatened on the grounds of my views on prostitution. But later when I asked for an explanation of why the gig had been pulled I was told I was Islamophobic because of remarks I made several years ago against compulsory veiling (which they had misinterpreted to conclude I was against anyone wearing a burqa).
"Neither did they say how many [protesters] there might be."
The president of the comedy society confirmed there was opposition to Smurthwaite's views, and it was their decision to cancel the event.
February 2, 2015
However Smurthwaite says the society had messaged her saying 34 tickets had already been sold - not the eight it claims.
"In a massively ironic coincidence my show is about free speech, it's power and uses and abuses," Smurthwaite added.
The feminist society, meanwhile, has denied claims it organised a picket, and was responsible for the cancellation of the show.
Goldsmiths Feminist Society did not no platform Kate Smurthwaite and had nothing to do with the decision to cancel the show.

— Goldsmiths Feminists (@FemSocGold) February 2, 2015
One student member added:
Lots of people complained after it had been announced, & rightly so. But until an hour ago we all thought it was happening.

— Aisling (@twoshadesofhope) February 1, 2015
Smurthwaite added: "I find it very strange that anyone would feel they couldn't enjoy a comedy show unless they agreed with 100% of the political views of the person performing. Goldsmiths have recently hosted Phil Kay and Rob Beckett - did anyone ask them what they think about fox hunting or all-female shortlists?"
A spokesperson for the student union said: "The Goldsmiths comedy society is a small volunteer led group. They made this decision independently from the Union and we support their right to decide who plays their gigs."
The feminist and comedy societies have been contacted for further comment but have yet to respond.