Two students from St Andrews University have been fined after they stood in the middle of a busy high street holding up signs reading "f*** the poor".
Police were called to the Scottish town's Market Street after shoppers complained about the "offensive" message.
The students were given fixed penalty tickets under anti-social behaviour legislation, while pictures of them posted onto the Overheard in St Andrews Facebook page sparked a heated discussion over the pair's shock tactics.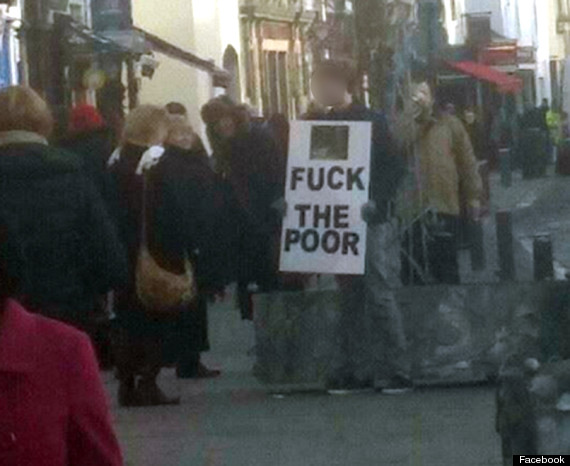 Victoria Baird said: "It's idiots like that who give students a bad name," while Katie Alex added: "How dare they stand outside in the cold for an hour trying to get attention for a cause they feel strongly about. A plague on them and the social justice they stand for.."
The stunt echoes an experiment by the Pillion Trust charity, which sent a man out on London streets wearing the same sandwich board. Although he was chastised by numerous members of the public, when he turned the sign round to read "help the poor", he was ignored.