Labour's attempted fightback against a wave of criticism from business chiefs was derailed after Ed Balls agonisingly failed to name one of the party's biggest business supporters live on TV.
Appearing on BBC's Newsnight on Tuesday night, the shadow chancellor tried to dismiss sniping led by Tory peer, and former M&S boss, Stuart Rose, by boasting that he had dined that evening "with a number" of pro-Labour businesspeople.
Ed Balls tries to remember who "Bill" is on Newsnight (from 5.53 minutes in)
However, asked to name of any of these business supporters, Balls was only able to respond: "Well, em, Bill."
The Labour frontbencher described him as a "big supporter" and former chief executive of tech and outsourcing firm EDS, but admitted his name "has just gone from my head".
Newsnight presenter Emily Maitlis was left to archly conclude: "Frankly you've got Bill somebody. Have we got anyone else?.... Now we've got Bill somebody."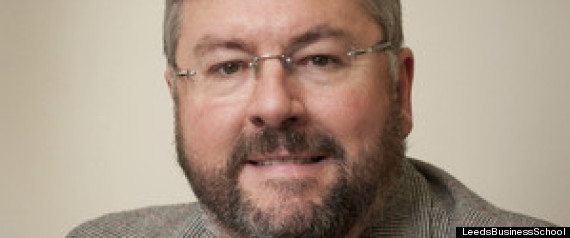 Bill Thomas, the man Ed Balls couldn't remember on Newsnight
The 47-year-old Labour frontbencher later put his TV gaffe down to "an age thing", revealing that he was trying to remember the name of Bill Thomas, who chaired the party's small business taskforce.
I know, I know. Bill Thomas, our Small Business Taskforce Chair, will never forgive me. It's an age thing! @Newsnight

— Ed Balls (@edballsmp) February 3, 2015
Labour fought off the initial onslaught from business leaders by dismissing the initial critics, Heathrow chairman and Tory donor Sir Nigel Rudd, Tory peer Stuart Rose and Sir Ian Cheshire, who was given a knighthood by David Cameron, as "Cameron's cronies".
Chuka Umunna, Labour's shadow business secretary, suggested that they were part of an attack 'co-ordinated with the Conservatives". He told the Guardian: "We are not spoiling for a fight or seeking a confrontation with business. All through this parliament we have been emphasising we want a partnership with business."
Other Labour figures were less conciliatory after Lord Rose accused Miliband's party of "business bashing". Former Labour minister Michael Meacher told the Huffington Post UK: "It isn't business-bashing to criticise market failure which has delivered the biggest financial crash, the slowest and feeblest recovery, the rigging of Libor and the forex market, the scandals of PPI mis-selling, corporate tax avoidance on an industrial scale, and predatory pricing by the energy companies. It's trying to save business from itself."
See more on General Election 2015
Meanwhile, a new cohort of business leaders have come out to attack Labour, including the co-founder of Lastminute.com Brent Hoberman, former Labour trade minister Digby Jones and venture capitalist Luke Johnson.
Hoberman, who worked as a member of the last Labour government's business advisory council, said that Miliband's "anti-business rhetoric" was "scaring business".
The tech entrepreneur added: "Should Labour get elected then what we may well find is that it will be similar to what Hollande did in France, in that he sends businesses away and investment out of the country and then he does a U-turn and it's almost too late."
Lord Jones, formerly director general of the Confederation of British Industry, said: "We cannot have political leaders who are creating the wrong sort of mood music, that says we do not like business. I don't want to be France. I don't want people thinking that they do not want to come here. I want business to want to be here."
Johnson, famous for running Pizza Express, said Labour would be a disaster if they "carried out the policies they're suggesting", adding: "Take freezing energy prices – an example of how the Opposition are ignorant of the way markets and capitalism works."