Heather Mills says she would still be competing in this year's series of 'The Jump' if she hadn't broken her prosthetic leg.
SEE ALSO:
Heather was forced to borrow another leg after hers broke in training, but she says the size and weight of the replacement affected her performance on the Channel 4 show.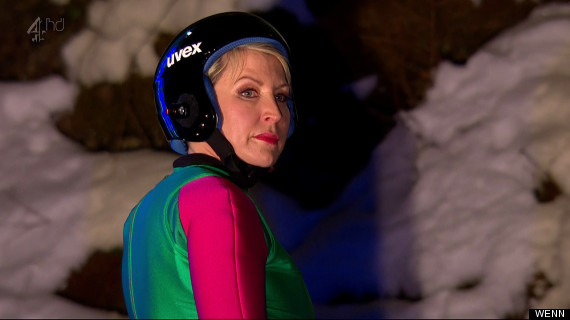 Heather Mills
She told the Radio Times: "I was jumping 14 or 15 meters consistently on the other leg. If felt very heavy. If you imagine I strapped eight kilos to your leg and then threw you off the jump, you would actually be unbalanced and tip over."
Heather still managed a 12m ski jump on the borrowed leg but was beaten by Lady Victoria Hervey who out-jumped her with a distance of 12.5m.
Heather added: "I would have definitely been in if I had the other leg, but that's life."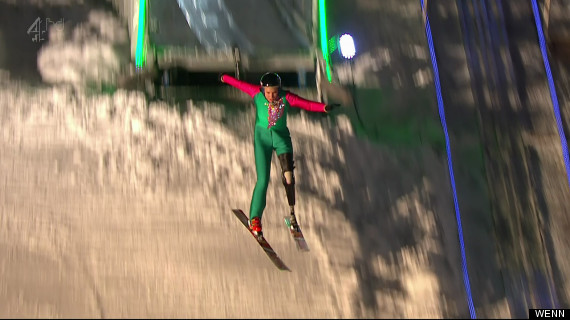 Weeeeeeeeeeeeee!
Despite her disappointment at being eliminated from the Winter Sports-themed show, Heather says she's just glad she didn't suffer an injury, although she did come close.
"Jodie [Kidd] was holding me while I was trying to get my leg into the ski and onto the tracks of the jump and the whole leg collapsed," she explained.
"If she hadn't had a hold of me, I would have just face-planted straight down. It's one thing to fall on the snow, but people don't fall on the tracks."
'The Jump' has been plagued with incidents since training began, which has seen several celebrity competitors having to pull out because of injury.
'Strictly Come Dancing' star Ola Jordan badly hurt her legs and hips when she fell on an indoor ski slope in Hertfordshire, whilst training for the Channel 4 reality show and was replaced by Chloe Madeley.
And Sally Bercow was also forced to pull out after she cracked two ribs after suffering a fall while skiing, and was replaced by model Jodie Kidd.
LIKE US ON FACEBOOK | FOLLOW US ON TWITTER