Durham University's newspaper truly has set the bar for student subs, and even put national media to shame, with its latest front page splash.
Palatinate led its latest issue, published on Thursday, with a powerful call to arms after the river-related deaths of three students in the space of just 14 months. Their pictures were accompanied only by a single-word headline: 'Enough'.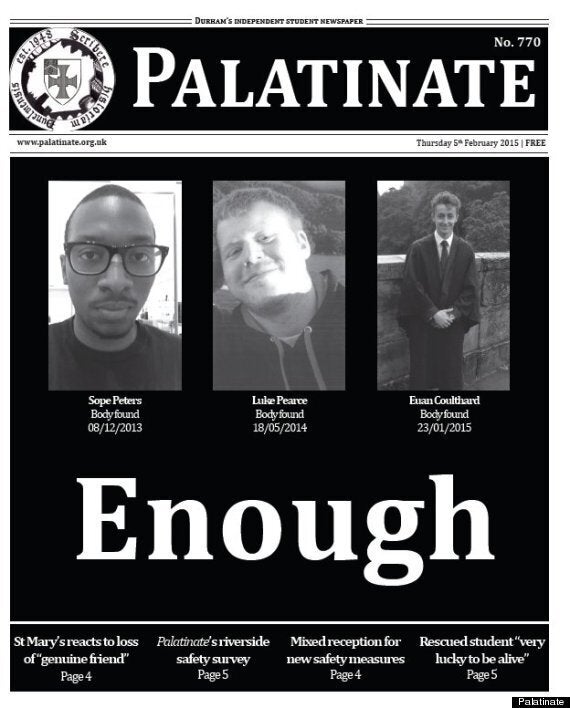 In an editorial, the student paper pleaded with readers, council workers and police to take urgent action after the lucky escape of a fourth student was saved from the river in a dramatic rescue operation in the early hours of Thursday morning.
You Might Also Like..
Amassing 100 likes and more than 50 shares on Facebook, the issue's co-editor Tom Fenton said he was optimistic the newspaper would spur serious change, potentially sparing the wasteful loss of more student lives.
Second-year History student Fenton called on other student journalists to follow in Palatinate's steps and be brave in their editorial pursuits.
"Student journalists have a big responsibility and they really can make a difference," he told The Huffington Post UK.
Popular in the Community