King Abdullah II was in Washington DC and met with members of the US House's Armed Services Committee when the news broke.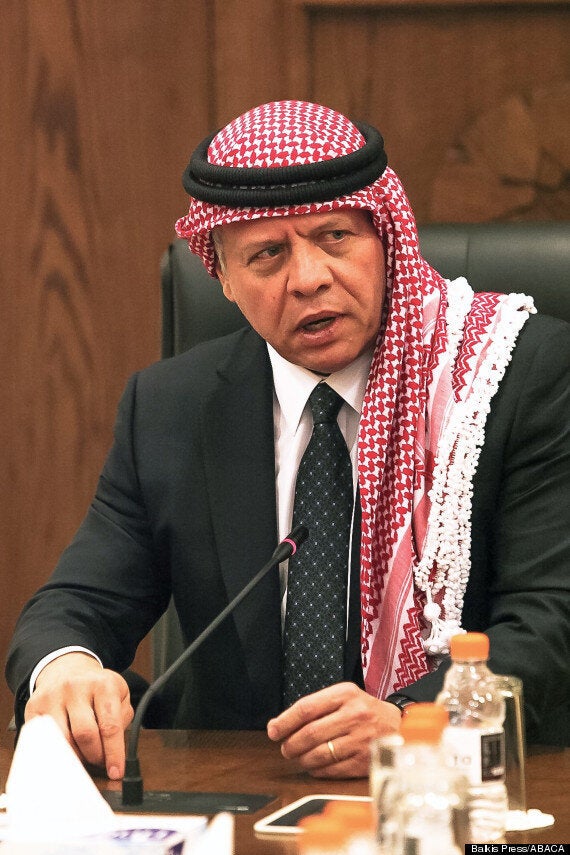 King Abdullah II has vowed revenge against Islamic State
"He said there is going to be retribution like ISIS hasn't seen," Republican Rep. Duncan Hunter Jnr, a Marine Corps veteran, said, adding he had been in a meeting with the King.
"He mentioned 'Unforgiven' and he mentioned Clint Eastwood, and he actually quoted a part of the movie."
While Hunter did not specify which part of Unforgiven Abdullah quoted, he did say it related to a scene where Eastwood's character promises a fierce retribution.
In character as William Munny, Eastwood says: "Any man I see out there, I'm gonna kill him. Any son of a bitch takes a shot at me, I'm not only going to kill him, I'm going to kill his wife and all his friends and burn his damn house down."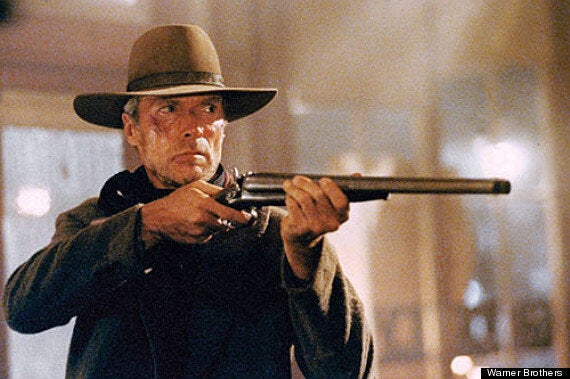 The Jordanian King is said to have quoted directly from the 1992 Clint Eastwood film Unforgiven
Hunter added: "He's angry… And he said: 'The only problem we're going to have is running out of fuel and bullets'. He's ready to get it on… It reminded me of how we were after 9/11. We were ready to give it to them."
Lt Muath al-Kaseasbeh was filmed being burned alive in a cage in footage released on Tuesday.
Jordanian politician Mohammed al-Rousan wept openly on national television as he described watching al-Kaseasbeh's death, saying even people accustomed to violence could not bear to see a man burned alive.
Then, his tears turned to rage.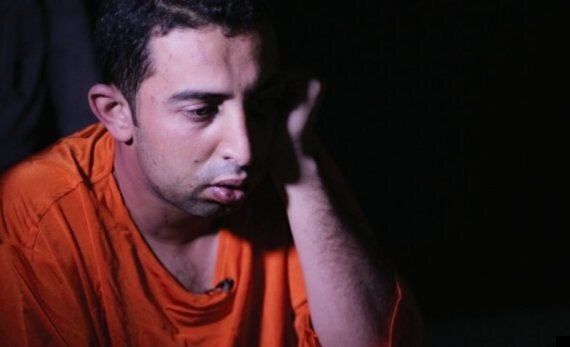 This picture of First Lieutenant Muath al-Kasaesbeh appeared in the Islamic State's monthly magazine in January
A request for comment about the King's reported remarks from the Jordanian Embassy in London was not answered.
In an official statement, the King said Jordan is waging a war of principles against the militants. He said that Jordan's response to the killing of the pilot "will be harsh because this terrorist organisation is not only fighting us, but also fighting Islam and its pure values."
Abdullah pledged to hit the militants "hard in the very center of their strongholds."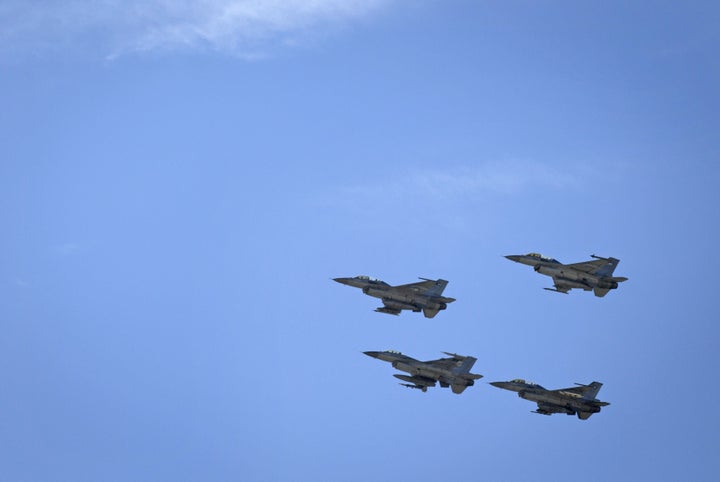 Jordanian Air Force fighter jets fly during al-Kaseasbeh's funeral at his home village of Ai, near Karak, Jordan
Jordan is part of a U.S.-led military alliance that has been bombing IS targets in Syria for nearly five months.
Currently, the United States is providing Jordan with $1 billion annually in economic and military assistance.