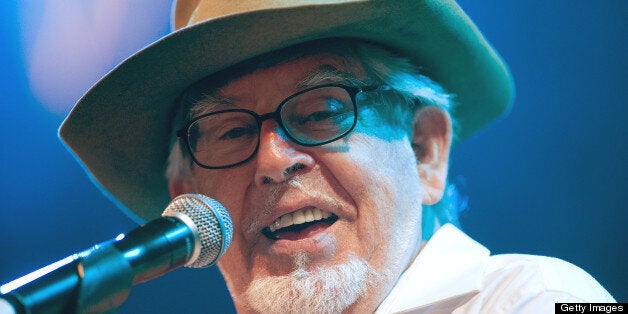 Entertainer Rolf Harris has been interviewed under caution in connection with the police inquiry set up in the wake of the Jimmy Savile scandal, it was reported on Thursday.
Scotland Yard said an 84-year-old was questioned on Tuesday and Wednesday this week at a police station in Stafford, Staffordshire, by Operation Yewtree detectives in connection with allegations of sexual offences.
The force said he was interviewed under the strand of the investigation they have termed "others" and that their inquiries continue.
A Metropolitan Police spokesman said the man arrested has already been questioned under Operation Yewtree. However, he would not disclose the man's identity.
Australia-born Harris was a popular singer, artist and television presenter for decades. He was first honoured by the Queen - who he painted in 2005 - in the late 1960s with an MBE, followed by an OBE a decade later, and a CBE in 2006.
In 2012 he took centre stage as one of the performers at the Queen's Diamond Jubilee celebrations outside the palace.
Operation Yewtree was set up in October 2012 by the Metropolitan Police. The criminal probe has three lines of inquiry; claims against Savile, claims against Savile and others, and claims against others.
He was found guilty of of attempted rape, four counts of indecent assault, and one count of sexual intercourse with a girl under the age of 13.