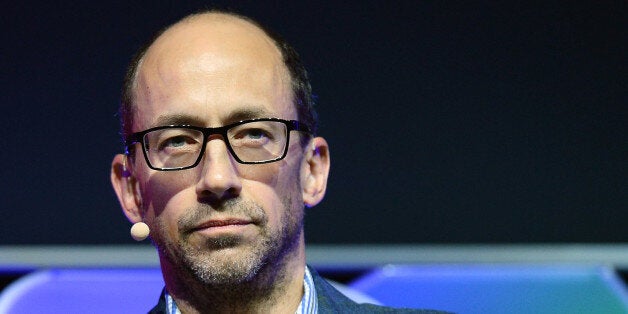 Twitter CEO Dick Costolo has taken personal responsibility for the social platform's slow response to nline abuse.
In an internal memo, Costello made said he felt ashamed at his company's reaction to the phenomenon and promised that Twitter would start kicking trolls off the platform.
Costello's comments were part of a reply to a question written on an internal forum about the recent article by Lindy West. West, a writer and editor became the victim of a particularly malicious form of online abuse after one troll decided to create a fake Twitter account claiming to be her dead father. West's father had died after a difficult battle with prostate cancer.
"We suck at dealing with abuse and trolls on the platform and we've sucked at it for years. It's no secret and the rest of the world talks about it every day. We lose core user after core user by not addressing simple trolling issues that they face every day.

I'm frankly ashamed of how poorly we've dealt with this issue during my tenure as CEO. It's absurd. There's no excuse for it. I take full responsibility for not being more aggressive on this front. It's nobody else's fault but mine, and it's embarrassing.

We're going to start kicking these people off right and left and making sure that when they issue their ridiculous attacks, nobody hears them.

Everybody on the leadership team knows this is vital.

@dickc"
Costolo -- who has been relatively quiet in the past on trolling -- goes on to take full responsibility for his company's shortfalls and promises that change is coming.
"Let me be very very clear about my response here. I take PERSONAL responsibility for our failure to deal with this as a company. I thought i did that in my note, so let me reiterate what I said, which is that I take personal responsibility for this. I specifically said "It's nobody's fault but mine"

We HAVE to be able to tell each other the truth, and the truth that everybody in the world knows is that we have not effectively dealt with this problem even remotely to the degree we should have by now, and that's on me and nobody else. So now we're going to fix it, and I'm going to take full responsibility for making sure that the people working night and day on this have the resources they need to address the issue, that there are clear lines of responsibility and accountability, and that we don't equivocate in our decisions and choices.

Dick"
Twitter's trolling problem has always to some degree been in the spotlight, with celebrities in particular often drawing attention to the issue.
Despite this the problem is very real, and potentially very dangerous. Just last week, Feminist Frequency's Anita Sarkeesian posted a blog documenting a whole week's worth of Twitter abuse that she receives.
The blog post -- although long -- is worth a read for the sole purpose of seeing the problem at its most uncensored.
Twitter as a company has been remarkably quiet about dealing with online abuse, only recently implementing easier tools to report abuse including the ability for bystanders to report others for abusing a third-party.
It's widely believed that this was put in place following the huge backlash that followed after Zelda Williams -- Robin Williams' daughter -- was forced to leave Twitter after receiving a torrent of abuse over her father's death.
Speaking to employees in the memo, Costolo doesn't directly relate to the incident but it's not hard to make the connection between the two when he says 'core users'.
Without new and improved measures for cracking down on trolls, the partnership would inevitably end up just giving them another platform for their abuse.