Samsung has unveiled its new state-of-the-art kitchen appliances including an induction hob which has virtual flames.
The induction hob is fast becoming the favourite of homeowners thanks to its safe-usage, easy-to-clean design and flexibility.
While they offer the same precise heating levels that gas can, it's often difficult to know exactly what temperature you're at.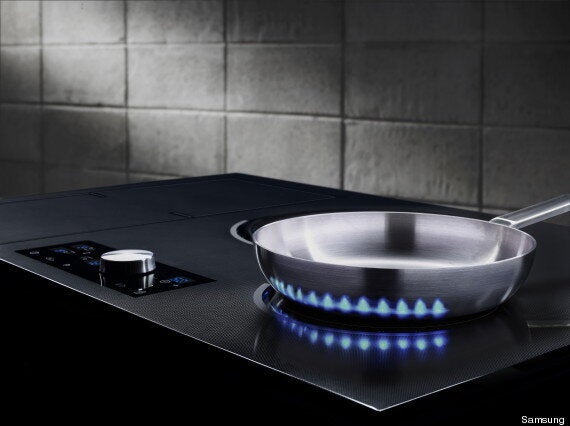 Well Samsung's come up with a rather neat visual cue in the form of its Virtual Flame Technology. Essentially it's a ring of LED lights that create a virtual flame effect around the side of each hob.
With 16 different levels, the flames then change colour depending on the intensity of the heat. The rest of the surface is completely smooth aside form a magnetic dial which can be easily removed for cleaning.
The hob was created in partnership with Michelin starred chefs as part of Samsung's Chefs Collection, a range of premium kitchen products that will combine all of Samsung's technological know how. The collection will be available to buy in March.