Hooded gunmen armed with Kalashnikovs have fired on police in the French city of Marseille.
It comes on the day the Prime Minister was due to visit a housing project in the city.
No injuries were immediately reported.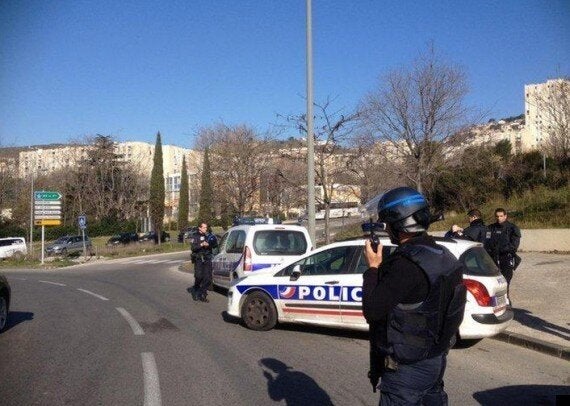 Police at the scene of a shooting in Marseille on Monday
A police official told the Associated Press riot police have blocked off the Castellane housing project in northern Marseille.
The project is rife with drug gangs and violence.
Samia Ghali, a senator from the region, told iTele that she spoke with the police director and was told that the gunmen were targeting police and also firing at random.
French Prime Minister Manuel Valls was due in Marseille, France's second-largest city, to talk about security and education.