NEW YORK -- The future British prime minister* will meet the future American president* on Wednesday, with terror and security likely to dominate the meeting.
Boris Johnson is scheduled to hold talks with Hillary Clinton in New York with the London mayor and the former US secretary of state set to discuss the threat from the Islamic State group, particularly how to deal with returning jihadists.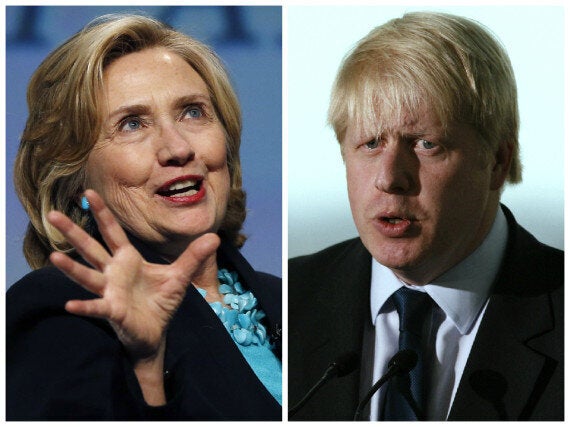 Johnson: 'She's got dyed blonde hair and pouty lips, and a steely blue stare, like a sadistic nurse in a mental hospital'
Clinton has extensive ties to Wall Street, and considers London as America's "number one ally" and a key centre for investment.
However, Johnson may have to explain a column he wrote in The Daily Telegraph in 2007 in which he savaged the former first lady.
"She's got dyed blonde hair and pouty lips, and a steely blue stare, like a sadistic nurse in a mental hospital," he sniffed. "Unless I am much mistaken, the Clinton marriage is still standing, a shell-scarred monument to the triumph of hope over experience."
When asked to explain the comments by ITV on Tuesday, Johnson parried. He said: "I'm delighted to be able to meet Senator Clinton. I'm sure that whatever I've said in the past will be taken by the senator, who is a very distinguished politician, in the light-hearted spirit in which it was intended."
Johnson will also discuss security matters with New York City police chief Bill Bratton, once floated as a possible Metropolitan Police commissioner.
The mayor arrived in New York on Tuesday to begin the second leg of his six-day trade mission across America's East Coast.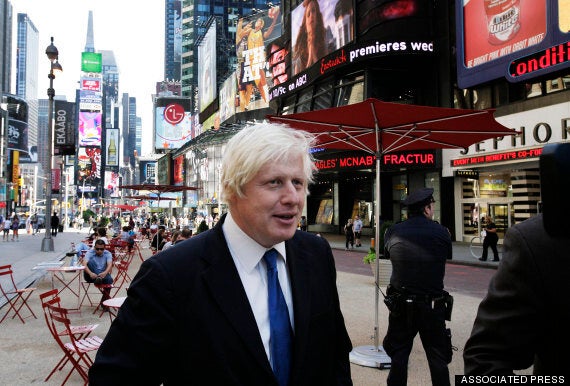 Boris Johnson walks through Times Square Monday, Sept. 14, 2009
Johnson had lunch with former city mayor Michael Bloomberg, who lavished praise on his London visitor.
"We have been friends for a long time now and I have nothing but respect for what he has done," Bloomberg said. "It will be very tough to find somebody as competent as Boris (to replace him as mayor). He not only has the intellect, he has the personality. He understands how to excite people and get them proud of where they are and what they are."
The visit was hit by more scheduling disruption when a planned meeting with Bill de Blasio on Tuesday afternoon was called off because the New York mayor was ill.
He said: "I think we achieved all targets."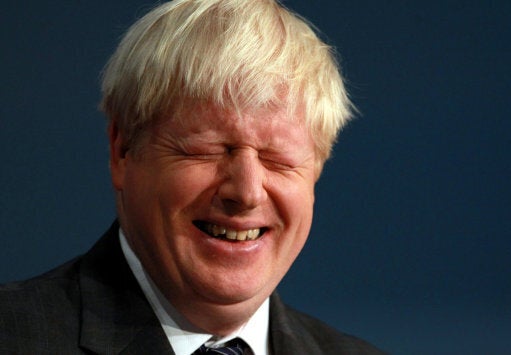 Boris Johnson: 50 Funny Pictures