Jimmy pulled out his super high tech random accent generator and got Jamie to read lines from the 'Fifty Shades' series in funny voices.
He pulled some of them off incredibly well, especially the Irish one.
And how sexy is that beard??
In the meantime, here's the latest teaser trailer for the big screen adaptation of the first of E.L. James' literary phenomenon.
Jamie Dornan stars as Christian Grey, the employer, mentor and all-round sexual guru for the ingenue Anastasia Steele, played by Dakota Johnson.
As excitement starts to grow around the film, Dakota has already made it clear she's hoping her famous parents - Melanie Griffith and Don Johnson - won't be witnessing her getting tied up in Mr. Grey's 'Red Room Of Pain' in the film, directed by artist and filmmaker Sam Taylor-Johnson.
Joining them in the cast are Luke Grimes as Christian's brother, Elliot; Victor Rasuk as Anastasia's close friend, José, and former 'Pride and Prejudice' favourite Jennifer Ehle as Anastasia's mother, Carla.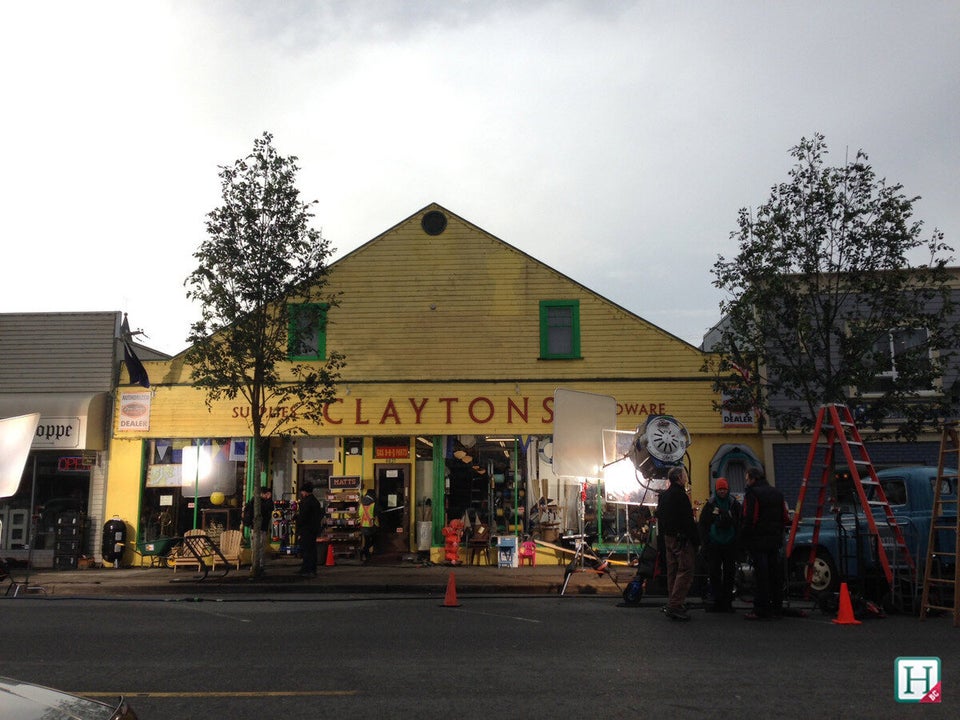 'Fifty Shades Of Grey' Films In Vancouver