Only a few weeks ago, Germany's anti-Islam movement was drawing tens of thousands of supporters to rallies every week with chilling echoes of a time the country would rather not relive.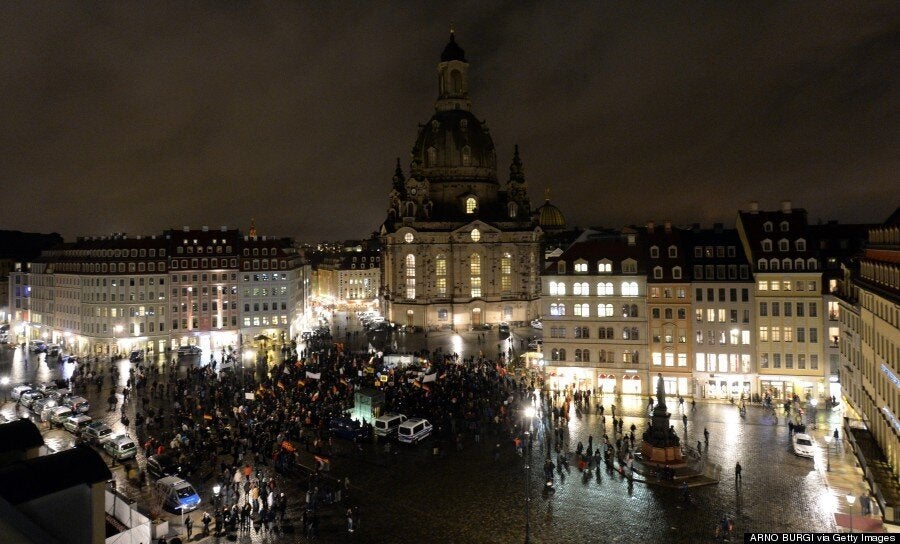 The poorly attended march in Dresden
Pegida's cause was not helped by a photo of founder Lutz Bachmann styled as Adolf Hitler in a Facebook post where he described immigrants as "cattle", "scumbags" and "trash".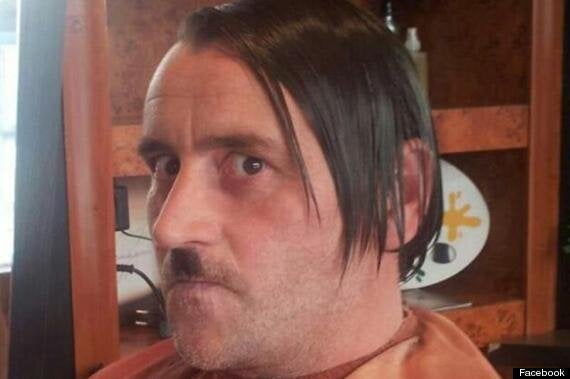 Pegida leader Lutz Bachmann posing as Hitler. (Photo: h/t The Guardian)
Bachmann claimed the photo was taken to promote a satirical book but would not comment on the remarks that accompanied it.
Police claimed individuals were planning to mingle with the crowds and kill one of the organisers.
Another reason quoted for the sudden demise of the group is infighting within Pegida's leadership. They have struggled to temper their more extreme elements who voice far-right anti-Muslim views.
But the street-level momentum behind the group centered around the perceived Islamisation of Germany and Europe and took on a vitriolic voice all of its own.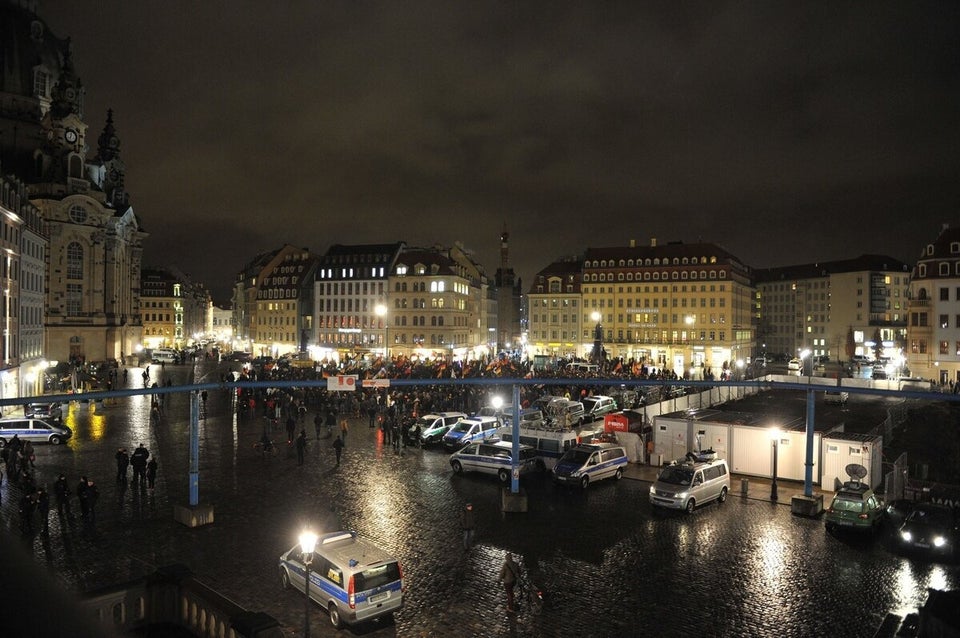 Pegida march in Dresden
Related