Even 3,000 miles away, Boris Johnson is still making mischief for his Tory colleagues. The London Mayor, currently on a seven-day trade visit to the United States, said on Thursday that Chancellor George Osborne should "detoxify" British politics by devolving financial power to the cities.
Ahead of his own bid to rejoin Parliament, Johnson said Westminster was going through a "very rocky period" and devolution would help to "electrify" the British political scene.
Speaking at the Brookings Institution in Washington DC, Boris insisted the Treasury had "nothing to fear" from reforms - and insisted such a move would have had the support of Winston Churchill.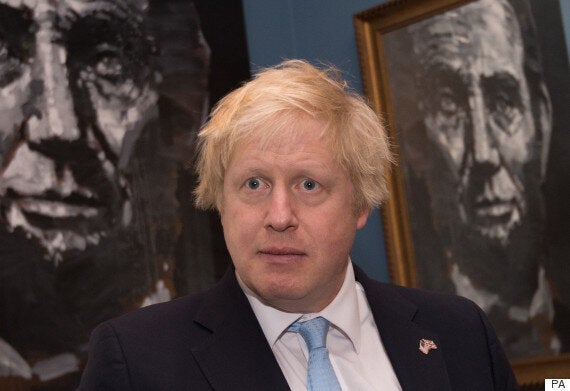 Boris Johnson stands in front of paintings of former US President Abraham Lincoln in the office of House Majority Leader of the United Stated House of Representatives Kevin McCarthy in Washington DC
Johnson said: "To get it done you simply have to get the Treasury to understand that they make more money out of this. They have nothing to fear. Even a Labour mayor couldn't possibly make a hash of this. Winston Churchill would have got it done."
Johnson said devolving fiscal powers would give cities a mandate to push growth policies instead of having to go "begging for penny packets of funding ".
The move would be fiscally neutral so would be a "no lose" move for the Treasury, the mayor insisted.
He added: "When you look at the state of politics in Britain there is no question that it is going through a very rocky period. Politicians are not thought generally to be in touch with people, there's a lack of communication, people don't feel the politicians are answering their needs. Devolution is obviously the way forward."
London's mayor also had an opportunity to bolster his Washington contacts during talks on Capitol Hill. After a 20 minute one-to-one meeting with House Majority Leader Kevin McCarthy he met senior House and Senate Republicans and Democrats during a 40-minute lunch.
The discussion ranged across key international issues, including strong support for sticking to the Nato target of spending 2% of national income on defence or even exceeding it and the latest developments in the fight against Islamic State.
Johnson was shown the Congressional bust of Winston Churchill - which US president Barack Obama had removed from the White House.
Boris At Brookings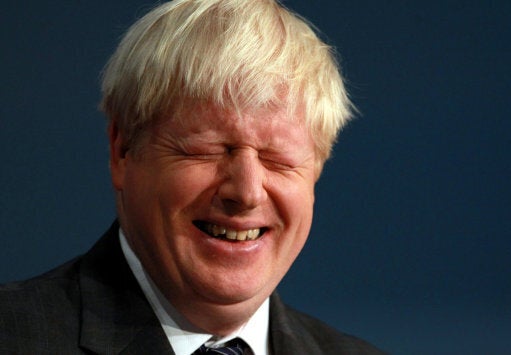 Boris Johnson: 50 Funny Pictures