Daniel Craig's recent knee injury has thrown the filming for the latest 'James Bond' film into chaos, according to reports.
SEE MORE:
Last week, Daniel was filming a fight scene for the upcoming 24th 'Bond' film, 'Spectre', when he injured his knee, causing on-set extras to be sent home and production for the day to come to a premature end.
Filming in Central London over the weekend was then cancelled, while the actor recovers from his injury, with reports now claiming that bosses are worried they may have to reschedule future plans for filming.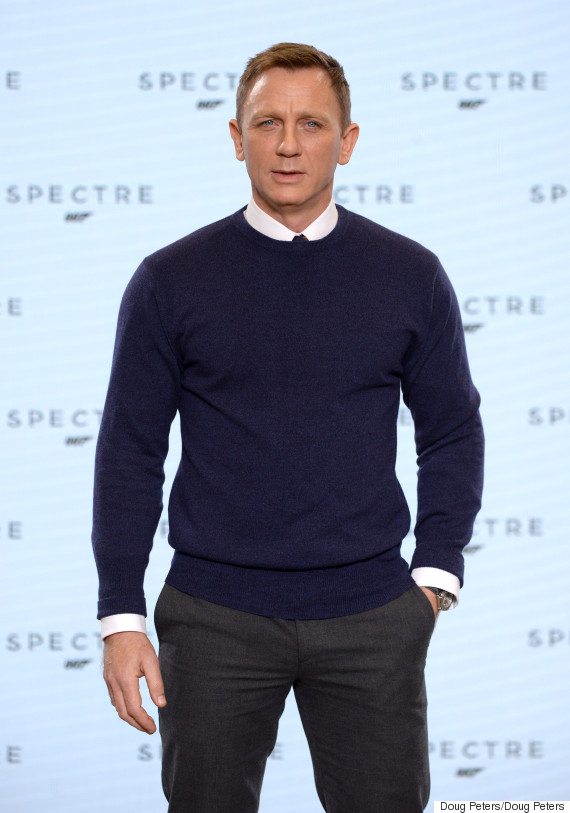 Daniel Craig
A source told The Sun: "Daniel's injury is a real concern. Missed deadlines are a nightmare in the film world as it pushes everything back.
"Then not all the iconic locations can be re-booked easily or quickly.
"In two weeks filming is due to switch to Rome and bosses fear Daniel's recovery may mean they have to plan around their main star. It's certainly not ideal."
Earlier this week, film bosses treated 'Bond' fans to their first glimpse of 'Spectre', with a behind-the-scenes clip showing Daniel, Léa Seydoux, Dave Bautista and the film's director Sam Mendes working on one of the film's action scenes.
So far, very little has been revealed about the film's plot, with the synopsis simply stating: "A cryptic message from Bond's past sends him on a trail to uncover a sinister organisation.
"While M battles political forces to keep the secret service alive, Bond peels back the layers of deceit to reveal the terrible truth behind 'Spectre'."
Back in December 2014, Daniel and his co-star Rory Kinnear were spotted filming scenes on the Thames. While this is Daniel's fourth outing as the elite British spy, Rory is reprising his role of MI6 colleague Bill Tanner.
The film is set for release on 6 November 2015.
LIKE US ON FACEBOOK | FOLLOW US ON TWITTER