Ex-television weatherman Fred Talbot has been convicted of indecently assaulting two teenage boys when he was a teacher.
Talbot was found guilty of abusing the two schoolboys by a jury at Manchester Minshull Street Crown Court, but cleared of assaulting three other boys.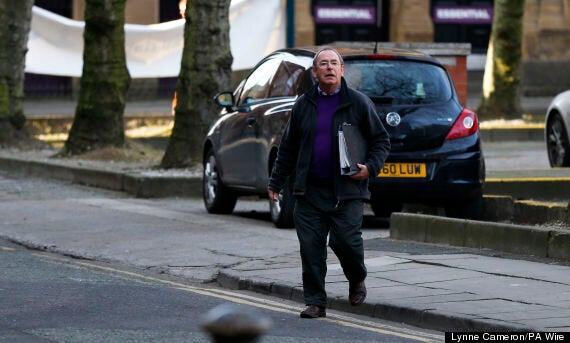 Fred Talbot had denied claims he indecently assaulted five schoolboys between the 1960s-80s
Talbot, 65, was a regular on the floating weather map in Liverpool's Albert Dock for ITV's top-rating This Morning show.
He was said by the prosecution to have been "obsessed" with teenage boys throughout his teaching career and "could not help himself" around them when under the influence of drink.
Talbot was remanded in custody and to be sentenced on March 13.
Judge Timothy Mort said he did not require pre-sentencing reports but told Talbot his sentence should start today bearing in mind his "abuse of trust".
Talbot was passive as the foreman read out the verdicts. He looked slightly surprised as he was told he was to be remanded in custody and nodded to the jurors before he left the dock. Talbot's diaries were studied in the trial
During the trial he was quizzed on his many diaries, and specifically asked what asterisks scrawled next to certain entries meant. He initially claimed the symbol denoted each time he had a panic attack, but later confessed to his legal team that the starred diary entries actually referred to every time he had a sexual encounter.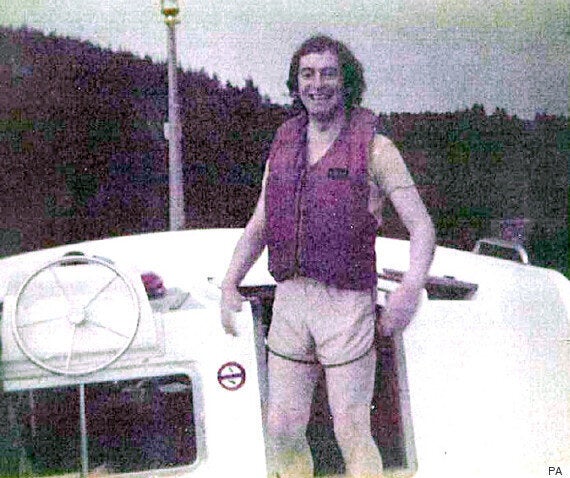 Brown said he remembered two or three biology lessons given by Talbot when he was an 11-year-old boy.
The witness said: "Very early at school, I would not have been there a long time, Mr Talbot asked all the class if any of us had ever masturbated.
"He went on to explain how to masturbate, how you should masturbate and the following lesson he asked who had masturbated."
Brown said Talbot also showed a gay porn film in another class.
Popular in the Community