A plus-sizefashion and beauty blogger says she has been "blown-away" with emotion after being named as the face of Scarlett and Jo, an exclusive clothing range stocked by high street retailer, Evans.
Georgina Grogan, 20, was chosen to front Scarlett and Jo's spring/summer 2015 campaign after the company came across her blog, She Might Be Loved.
The plus-size blogger, who stands at 5'3 and is a size 20-22, is "ecstatic" about the opportunity and hopes that it shows other women what they can achieve, adding that "only good things can come from sharing stories about successful plus-size women."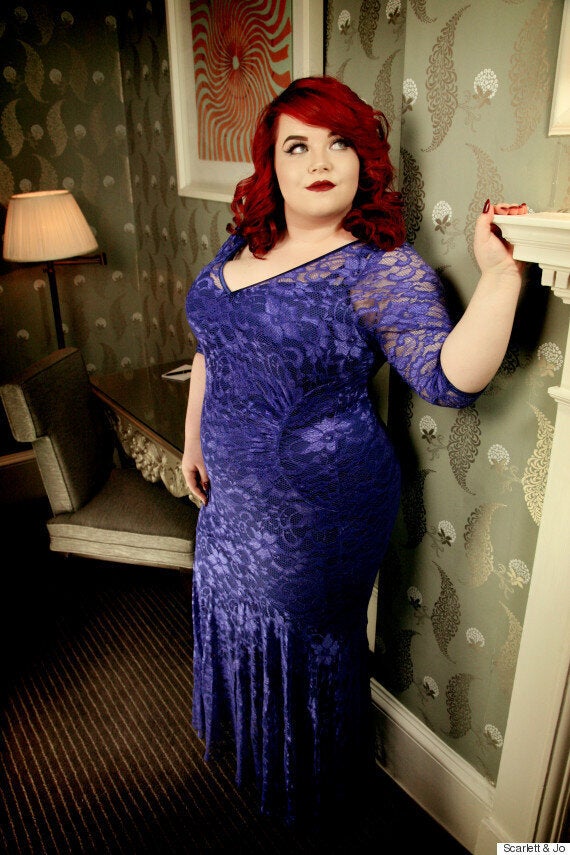 Modelling wasn't always on the agenda for Georgina, who first set up her blog as a distraction from the uncertainty of what she wanted to do with her career.
She tells HuffPost UK Lifestyle: "I wanted to initially become a lawyer, and then an English teacher, but when that didn't work out - and I found myself working in retail before University - I started a blog."
Little did she know that this move would mark the start of her becoming the face of a nation-wide campaign.
"I initially started blogging about beauty and soon moved onto plus-size fashion," says Grogan. "I've never followed the trends, instead I just dressed to flatter my shape and enhance my curves. I just wanted to write about it and share my style."
The 20-year-old reveals that she had previously modelled, although, she adds: "It isn't something that I shout about, as it ended quite badly."
The self-taught makeup artist was asked to model a new plus-size range for a vintage clothing company. But the hair and makeup just wasn't up to scratch.
Grogan was left feeling very uncomfortable during the shoot: "I wasn't happy with how I looked on the day and felt terrible afterwards, as I felt like I was lying to everyone by not saying anything.
"In the end I spoke to the company about my worries and they pulled the pictures."
But, despite this setback, Grogan's luck soon changed after being nominated for a Plus Size Award for Best Fashion Blog in November 2014.
It was then that Gifi Fields, owner of Scarlett and Jo, asked to meet with her.
"Gifi said how we would love to design something for me as he loved my look," says the blogger. "I didn't think much of it until the design came through on an email and I was literally blown away!
"Soon enough another email came through with the offer to model the same dress that had been designed especially for me. I didn't need to think twice about the answer."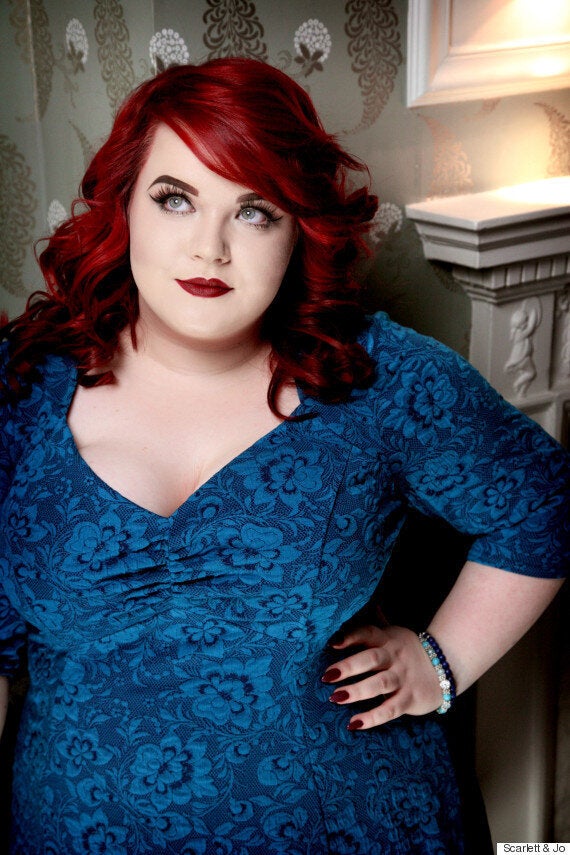 So how does it feel to see her own face staring back on the Evan's website?
"I feel so honoured, blown-away, ecstatic and a little shocked," she reveals. "The fact that Scarlett and Jo would have a 5'3, size 20-22, bright-red-haired girl as the face of their campaign makes me love the company even more."
And the support doesn't stop there. Grogan added that despite other bloggers battling with negative comments and trolls, she's never actually come across negativity in her two years of blogging. In fact, quite the opposite.
"I am extremely fortunate to have built up the most incredible audience ever," she says. "My fellow bloggers and friends I've met have told me how proud they are of me, and how much I deserve everything.
"I really love when people say that you 'deserve' something as it means they've acknowledged all the work that you've put in to get there. It's been so heart-warming to experience the love and support."
There's no denying that plus-size women are having more than just a moment, with the likes of Tess Holliday, Ashley Graham and Candice Huffine making headlines more recently. But we were intrigued to know what Grogan's views on the label 'plus-size' were. Is it offensive?
Grogan certainly doesn't think so: "I am plus-size, I've always been plus-size, I have no problem with the term at all.
"I don't find it negative in any way," she adds. "I'm extremely confident and happy being the size that I am and I'm just happy that more and more people are confident enough in themselves to use this term too.
"I know a lot of people will agree that size doesn't define beauty, but now the mainstream media is promoting this and sharing stories about successful and beautiful plus-size women with incredibly powerful messages, I can only see good things coming out of it.
"My mum has always said to me: 'The world would be a boring place if we all looked the same.' I love people who promote body positivity and I really hope to see even more of it this year."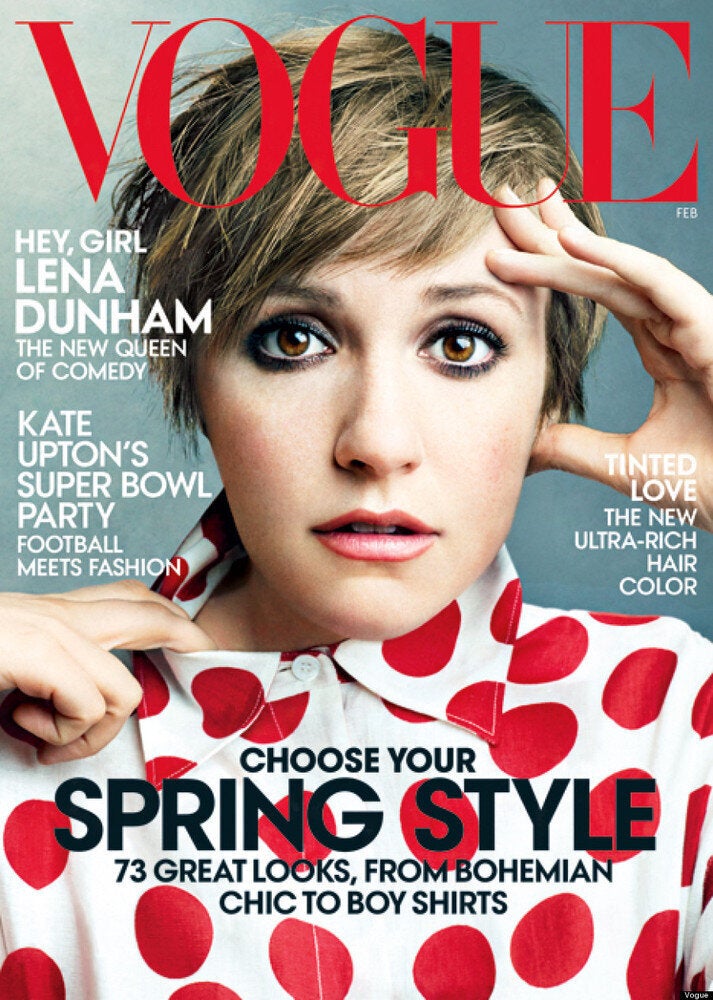 Plus-Size Women On Fashion Magazine Covers
Related