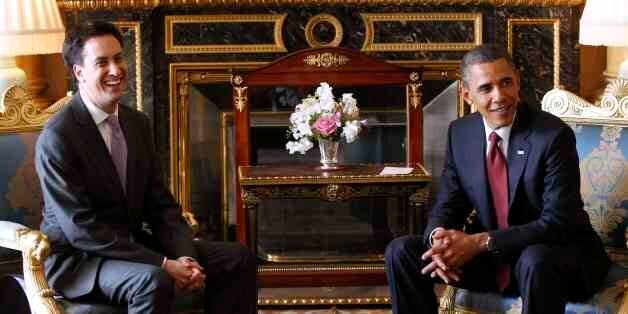 Ed Miliband's American election guru David Axelrod has given him a lukewarm endorsement, insisting that he isn't on a par with his former boss, Barack Obama.
Axelrod's cool assessment comes as Miliband tries to regain the initiative by setting out his party's plan to deliver "inclusive prosperity".
The former Obama adviser, who is reportedly being paid a six-figure sum to act as a part-time consultant to Labour, told the Guardian: "I think Obama's a once in a lifetime candidate. I can't think of another person who I would put in his category in my experience of consulting. So I wouldn't put that burden on Ed or anyone."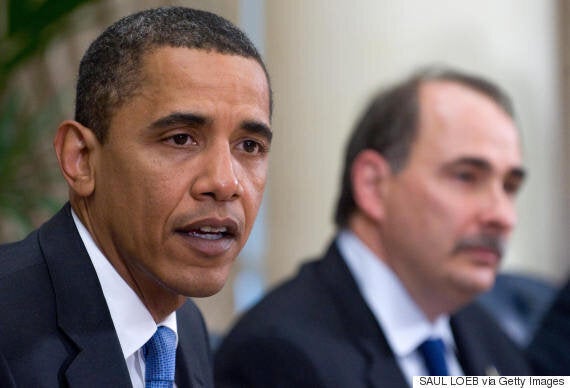 Axelrod with US president Barack Obama
The wordiness of Axelrod's suggestion underlines Labour's apparent inability to summarise its key message, as Miliband showed last year.
Axelrod praised Miliband, describing him as a "smart, earnest guy who very much cares about the issues I care about, especially when it comes to the economy".
"Ed understands that a healthy economy is not one where a few people do fantastically well and the rest are falling behind. That's fundamentally what differentiates him from Tory policies because there is a grand indifference among the Tories."
He added: "My experience with Ed is that he's someone very comfortable in his own skin. I think he knows why he's in politics and has a clear idea of public service. I think Ed genuinely wants to do something. He sees public service as a calling. He sees challenges he wants to address."
Meanwhile, the Labour leader has used a speech at Jaguar Land Rover in Birmingham to outline his party's economic agenda.
Arguing that there is a choice between "two plans at this election", he said: "A failing plan under which we would carry on as we are with a government claiming the economy is a success when it only works for a handful of people at the top. Or a new plan, a better plan, that says this economy must succeed for working families if Britain as a whole is going to succeed.
"Nothing more symbolises their failing plan than seeing the tax gap - between what should be paid and the revenue received - widening while the number of apprenticeships available for young people is falling.
"We need a better plan to replace an economy where tens of billions are lost in tax avoidance with an economy where tens of thousands more of our young people are doing apprenticeships and we help more businesses grow, succeed and create wealth."
Unveiling a 79-page document, Miliband talked up the party's proposals to generate investment and cut taxes for small business and entrepreneurs, which include boosting training and apprenticeships, promoting competition in energy and banking to lower bills, and devolving power to regions.
The plan has been endorsed by Labour's former business secretary Lord Mandelson, who remains a key figure for Blairites and popular with business.
In an article for the Guardian, the peer insisted: "The Plan for Britain's Prosperity that Labour is publishing shows that these two elements are part of a bigger whole, the aim of which is not only to ensure a fairer distribution of wealth, but significantly to expand the productive potential of the British economy."
Related