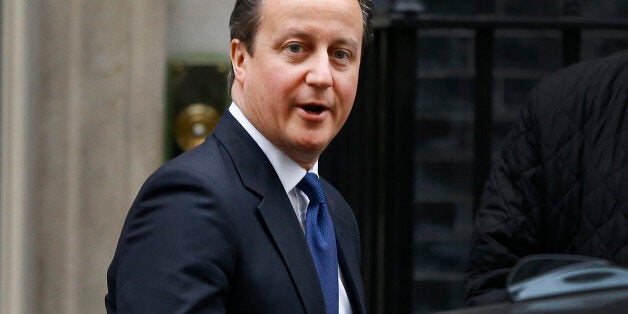 The ICM survey for The Guardian puts the Tories on 36% and Labour on 32%. The findings suggest a surge in support for David Cameron's party, which is up six points since last month. Ed Miliband's Labour is down one point over the same period.
With just 80 days to go until the election on May 7, the poll also suggests voters are drifting away from the smaller political parties.
Nigel Farage's Ukip has seen it's numbers drop two points to 9%. The Liberal Democrats are down one on 10%. The Greens are down two points to 7%.
Martin Boon, of ICM Unlimited, told The Guardian: "As the days tick down to 7 May, it could just be that some of those voters who have been flirting with upstart parties during much of this parliament are finally returning to the more established political tribes, and to the Conservatives in particular."
ICM also found that the drop in support for Ukip was matched by a drop in interest in immigration as an election issue. Immigration had previously been the second most important issue to voters behind the NHS.
But in this month's survey immigration had dropped to third place, behind Jobs, prices and wages.
However it is just one survey. A Populus poll also published today showed Labour with a two point lead over the Conservatives. And as the New Statesman's May 2015 polling site notes, 42 out of 65 polls have put Labour ahead in 2015.
Labour also may be outperforming the Conservatives on the ground in marginal seats. A ComRes poll for ITV News on Friday revealed that Labour continues to hold on to its lead over the Tories in the forty most marginal swing seats where the two parties are fighting head-to-head against each other.
Tom Mludzinski, Head of Political Polling at ComRes said: "While national polls suggest the race is neck-and-neck, this look at the key battleground seats reveals Labour are enjoying a healthier lead in important areas. More than ever before, this election is about winning these important battles and Labour's lead in the marginals will bring comfort where national polling has given them some cause for concern."