A one-year-old baby boy was assaulted in his pram by a stranger as his mother shopped in a chemist.
The little boy was grabbed by the throat by the suspect as she uttered the words: "That baby would rather be dead".
The child's mother pushed the suspect away following the incident in Boots at The Strand in central London on 16 January. Her son baby was not injured.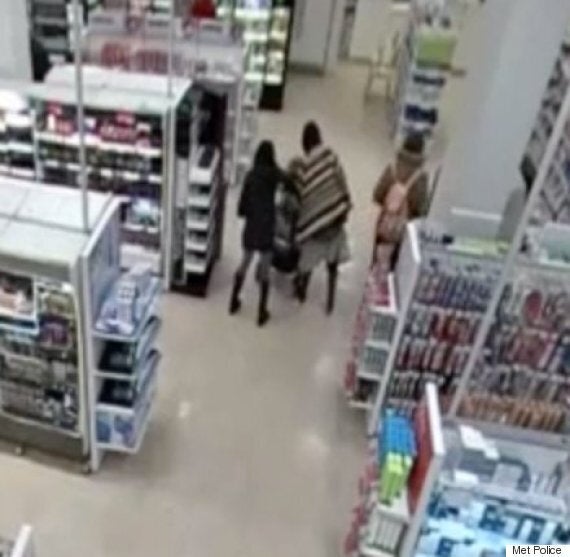 The woman was caught assaulting the child on store CCTV
Police have released CCTV footage from the incident in an effort to trace the woman, who is described as white, aged in her early 60s, chubby, with light hair and a boil or eye deformity on her face. She was escorted from the shop by a security guards seconds after the incident.
The woman, who is thought to be around 5ft 2ins tall, was dressed in a white, red and grey striped poncho and wore a deer-stalker hat.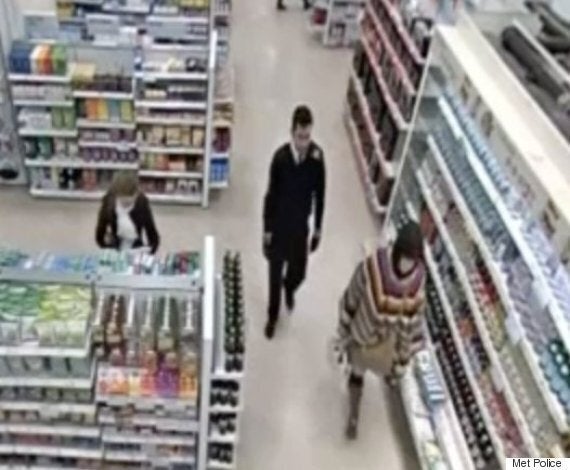 The woman was escorted to the door by security seconds after the attack
Police said the mother, who was looking at something on a shelf when the woman approached, initially thought she was "going to just look and fuss over her baby" but she is seen quickly grabbing the woman's hand and moving the pram away from her.
They added that the mother had been left extremely shaken up and traumatised after the incident.
Anyone with information is asked to call 101 or contact Crimestoppers anonymously on 0800 555 111.
Related