At the moment, vulnerable teenagers are kicked out of care homes shortly after their 18th birthday, regardless of their emotional or mental wellbeing.
Gemma, a 19-year-old from Yorkshire, who has been in care since she was two year old, following her parent's drug use, is one such example of the many youths who are unceremoniously booted out when they come of age.
The teenager, who is taking part in a Channel 4 documentary exploring the leaving age of youths in care, was adopted following social service's intervention, and stayed with her adoptive family for 10 years.
But, as she tells HuffPost UK, adoption "wasn't for me", and her relationship with her adoptive parents broke down when she was 13.
"They couldn't manage my behaviour," she explains. "I was put into emergency care to start with and then I got told I was going home, but I ended up moving round different foster carers instead. My adopted parents didn't want me back. It was pretty horrible at the time but you learn from it. It makes you stronger."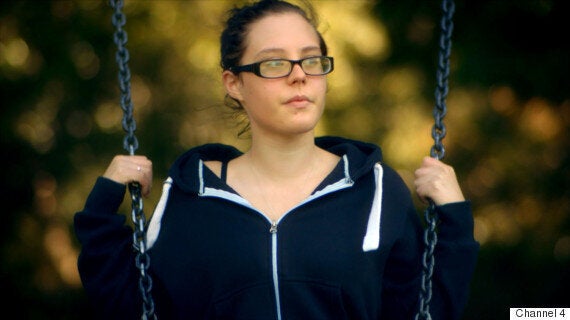 Gemma was made to leave her care home after she turned 18
Although Gemma didn't want to be in foster care as she had already been moved around several families, she had to fight tooth and nail to be listened to.
"I kept on saying to social services I didn't want to be there because I kept being moved around a lot and I didn't want someone to try and put me in a family. I felt like I'd done that, I'd worn that t-shirt. It wasn't happening for me.
"I had to fight to get a place in a care home. Not everyone wants to be put in foster care, it's not everyone's cup of tea. Especially when you've been taken from home or you're a little bit older. I just don't see the point. We should have a choice where we live, it shouldn't just be down to social services."
Finally, Gemma won a place in a care home. "I knew it was what I needed. I didn't need someone trying to be a mum or anything like that I just needed my own space but for people to be there. I moved in and I was much happier once I moved in."
Gemma stayed in the care home for 18 months, after which she was told it was time to leave. " I wasn't given a choice to stay, I was told I had to move out. I was put in support lodgings. When I first moved in I stayed all week with staff, there were three members who would rotate. For the first week they'd stay every night, then the next they'd stay six nights, and they built it down so I got used to being in my own place on my own."
But the support lodgings were merely a "soft entry" into the real world. After staying there for seven months, Gemma had to find a new home - this time on her own.
"We don't really get a choice," Gemma explains. "When you live in a kid's [care] home you can't stay when you're over 18 but then you can't go back into foster care either so you're stuck. You think, well hang on a minute, why can foster kids stay til they're 21 but I can't?
"You shouldn't be pushing someone out if they're not ready."
The report, carried out by a collaboration of children's charities and carer trusts, found one in four young people who had been in care would like to stay in the same children's home until they are 21. Another 25% would like to "stay close" to their children's home but live independently in their own flat.
The report's authors would like to see a number of options available to care leavers, but the emphasis is certainly on providing support until they are 21 years of age.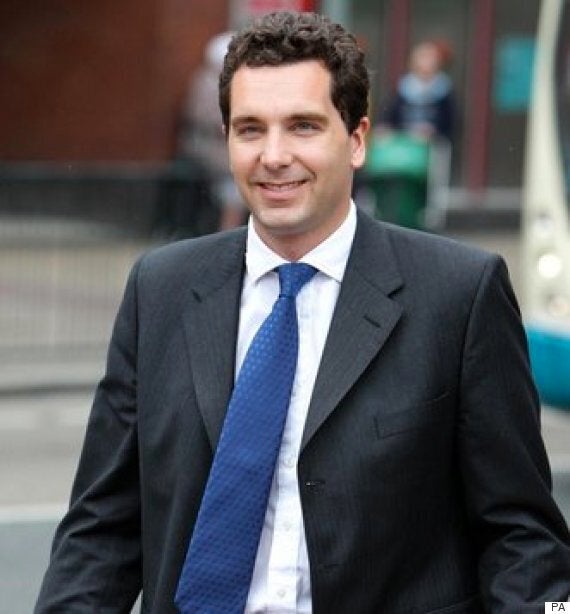 Edward Timpson is currently reviewing proposals to let youths stay in care until they're 21
As part of the Children and Families Act in 2014, "staying put" was introduced for children in foster care - essentially the right to stay in care until they are 21. Pressure has been growing on the government to extend the legislation to cover those in residential care, with the education select committee backing the move.
After Gemma was made to leave her supported lodgings, she had to make a snap decision about where she was going to live. As a result, she moved in with her auntie - just three weeks after they first met.
"People were concerned as I'd only just met her. But I wasn't given many options. It was either being on my own or being with family. At that moment in time that's all I wanted, to be with family. I sort of took a risk and I thought if it all goes wrong, at least I can say I tried."
Unfortunately, living with her auntie didn't work out and so Gemma moved into temporary accommodation. After being made to move again, Gemma was evicted for not attending college - which she dropped out of due to the "chaos of it all".
"I was like, well I've got all this going on in my head and you're expecting me to be able to just forget about it all [and go to college]. When I had to first represent myself as homeless, I was made to attend a meeting during college. I was rehearsing and had a performance the next day but had to leave in the middle of it.
"Why would they do that when I'm in college? So it brought [all the problems] to college. And I didn't want all my stuff to come to college, I wanted to keep it separate it. It made it a lot harder to go back so I ended up leaving."
Gemma opted to take a break from her education and is going back in September to study maths. She now lives in her own flat in the centre of Halifax, but says she has difficulties keeping on top of things - something which care homes need to tach their resident children.
"It's all good care homes teaching you the practical skills, but it's the other stuff - what to do when you feel like you're on your own and lonely. They don't help you with all of that."
Care leavers get a leaving care grant, which varies from council to council, and Gemma has her rent covered through housing benefits, however financial support is simply not enough for those who don't have families to fall back on for advice.
"Bills have been hard. [Care homes] prepare you for dealing with meters, but not if you don't have one. I live above a barber shop so I can't get a meter and I don't know how to pay the bills. I've got three lots of council tax to pay that I didn't even know about. I keep ringing the council up saying 'can you help me sort this out?' but they say it's only me who can pay it.
"I wasn't prepared at all. I only just found out last April you had to pay council tax, I didn't have a clue.
"So now I'm in about £100 worth of debt, it's just a joke. I feel like it's a horrible cycle. I've been there for three months and I haven't been able to afford it, because I owe this money I'm now living off £90 for two weeks. I don't know how I'm expected to live off that for two weeks, when I have bills to pay too. I don't know what I'm supposed to do.
"I get petrified of ringing people up [about bills], I don't know what I'm supposed to say."
Gemma is adamant young people leaving care at 18 need to be better prepared for dealing with the world on their own.
"It's all good being able to cook and clean but it's once you're [living on your own], they don't talk to you about what it's going to be like. Little things like getting my stuff. I had to wait six weeks to get a fridge.
"I had to use my outside windowsill as a fridge for my milk. For a month and a half I had a bed, a kettle and a microwave."
A common problem for young care leavers who live in their own accommodation is having friends who take advantage. As most young people will still be living with parents, care leavers' homes then become the "party house" because no-one else has their own place.
"All my friends started coming around, and they brought their friends who then brought their friends," Gemma explains. "It gets overpowering so quickly and then you've got to try and kick people out. You need to be taught how to get people out of your house.
"My friends are coming to my house, eating me out of house and home, using my electricity and heating - and then I'm stuck with the bill. They don't have a clue how much them being there can affect me financially."
Luckily for Gemma, she has a "wonderful" care worker who supports her with her emotional wellbeing, although she did originally "lose" her once she left care, as the support workers are linked to their charge's age.
"I will always say how lucky I am to have her. I was meant to get rid of her when I turned 18, but I had a meeting with my emotional support worker and her new manager who was great. He said he didn't think being 18 should get in the way of support. So I got to keep her. It was really nice of them."
Despite the emotional support she gets, Gemma says she often still feels lonely. "I didn't expect that. I was on my own all the time and I hated it. I couldn't deal with it."
After patching things up with her auntie, who she now calls mum, she regularly stays over so she can have some company, but even so, says the system "really hasn't made it easy for me to get on my feet".
"The care home workers are supposed to treat us as they treat their own [children]. I want to know: if their children turned 18, would they kick them out? No, they wouldn't. Why don't they treat us like they treat their own?
"There's always limits, always boundaries. Sometimes it can stop young people from talking to them or opening up to them. I just think it's mean sometimes."
Gemma is taking part in Channel 4 documentary Kicked Out Kicks, which airs on Tuesday evening at 11.05pm.