Mo Farah and fellow 5,000m and 10,000m runner Andy Vernon have engaged in a lengthy Twitter spat which saw the two hurl childish insults at each other, culminating in them breaking out the Taylor Swift hashtags.
It began when Vernon criticised Farah's apparent lack of high-level competition when he races at the Sainsbury's Indoor Grand Prix in Birmingham on Saturday.
Vernon tweeted: "Another stellar field against Mo Farah on home turf this weekend at Birmingham. #joke."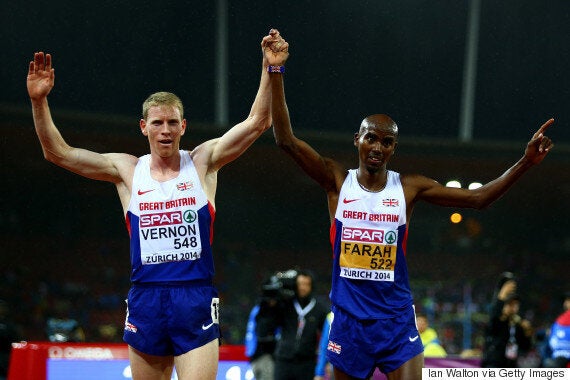 Mo Farah celebrates winning gold with silver medalist Andy Vernon after the Men's 10,000 metres at the European Athletics Championships in August 2014
Other than two-time Olympic medallist Bernard Lagat of the USA, Farah, 31, it has been suggested he faces little in the way of world-class opposition at the event.
Mo replied: "Shame you didn't make the line-up… again. #ComeBackWhenYouWinSomethingDecent"
Vernon, who came second to Farah in the European 10,000m last summer, shot back with: "Lol I think even you can work out that I can make the cut to the Indoor Grand Prix. Let's hope no one loses their shoe…"
At this point Farah began channeling pop's very own crazy cat lady, Ms Swift: "I wish you did make the cut mate so I can leave you in my dust like ALWAYS! Hahahaha #hatersgonnahate"
Vernon replied: "1) Stop quoting Taylor Swift. 2) I don't hate you Mo. I would just rather watch a race than the Mo Show. #playersgonnaplay."
Mo: "That's why they didn't put you in the race mate.. Cos you're an embarrassment!! Taylor Swift can probably run faster than you!"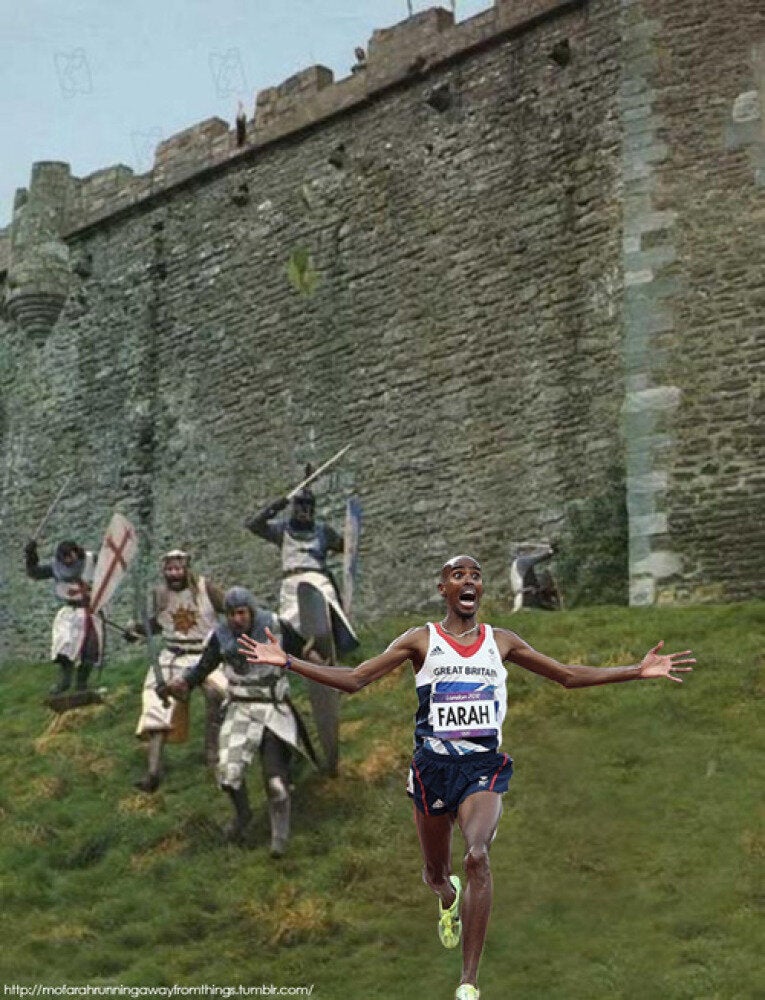 Mo Farah Running Away From Things