Tanya Branning actress Jo Joyner has admitted she's 'gutted' after mistakenly calling Ian Beale 'Adam' during a live scene on Wednesday night's 'EastEnders'.
Jo, who played Tanya from 2006-13, asked character Jane Beale: "How's Adam?" in conversation, leading to one almighty confused look on Jane's face.
Tanya was supposed to be referring to Ian Beale, Jane's on-screen husband, but instead used Adam, because Ian is played by Adam Woodyatt.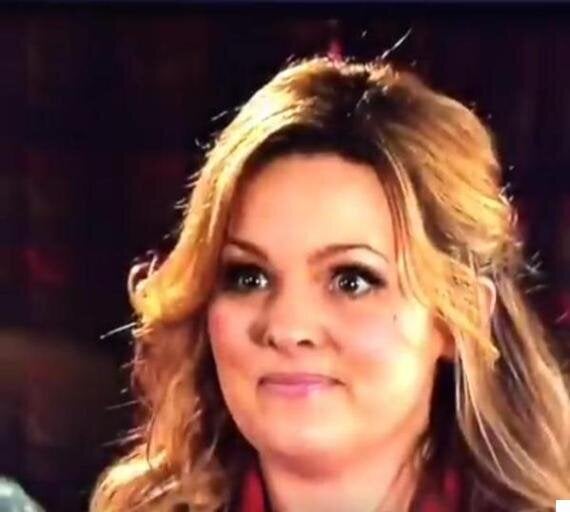 Yep, we think that face says it all
Following the episode the actress took to Twitter to fess up and admit she was 'gutted' by her live blooper.
"You never answered me @LauriebrettX how is @AdamWoodyatt ?... #leastyouknowitslive #gutted"
And it wasn't long until the inevitable tweets from viewers started…
"Tanya said Adam instead of Ian ooops she's getting sacked," one wrote.
Another added: "Tanya comes back for 10 seconds and already ruins her lines."
"That look is absolutely priceless as is the pause until the next scene lol," another tweeted.
Elsewhere in the episode, Ian and Jane Beale got hitched in live scenes that went without a errrrrm, hitch, Dot Cotton confessed to killing her son Nick and Peter Beale pointed the finger at his father Ian and Jane Beale for the murder of Lucy Beale.
'EastEnders' fans will finally find out the identity of Lucy's murderer in tonight's live episode.
Let's just hope they get the name right or we're all going to be very confused indeed.
Related