Thursday's 'EastEnders' was quite something, and while the Lucy Beale drama took centre stage, that wasn't all that happened in Walford.
While the revelation of Lucy's killer is sure to be an iconic moment in soap history, plenty of other things happened in the Square. Here are the episode's other big moments - the murderer revelation not included.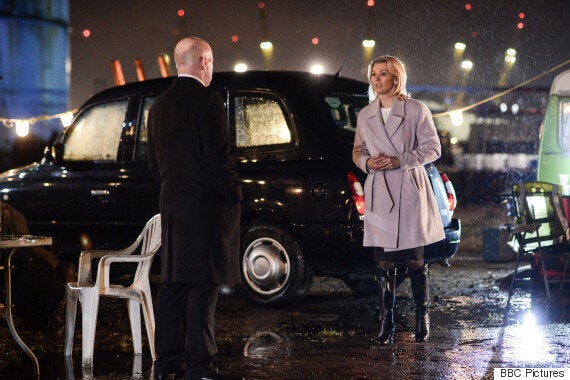 There were actual gasps at HuffPost HQ
She's back, she's back, she's back, she's back, she's back, she's back, she's back, she's back. No, we have no idea how or why, but SHE'S BACK!! Twitter reacted exactly as you'd expect.
2. Dot revealing the truth about Nick Cotton
While us viewers have known that Dot let her son die, it was finally time for the residents of the Square to find out. When Stacey, Martin and Kush found Nick's body at number 23, the laundrette worker spilled all to Ian and Sharon, admitting that she let her son die because she wanted to punish me.
Dot later called the police and confessed to Nick's murder.
Proof if we ever needed it that actress June Brown is one of Walford's greatest ever stars.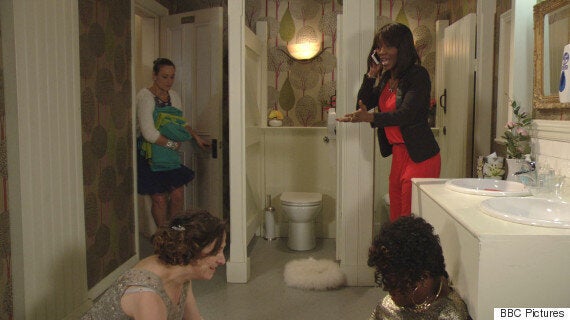 Kim's baby girl Pearl was born live
You can always rely on Kim to provide a hefty helping of comic relief, and her labour was no different. After a bitter row with Denise, Kim started having contractions in the pub loos. In a fantastic nod to yesteryear, Sonia was present to help, much like Big Mo was when she went into labour years ago. And it was live too!
4. Kat Slater being, well, being Kat Slater
Drunkenly screaming in Sonia's face, before shoving her face in Ian and Jane's wedding cake. Amazing and awful in equal measure.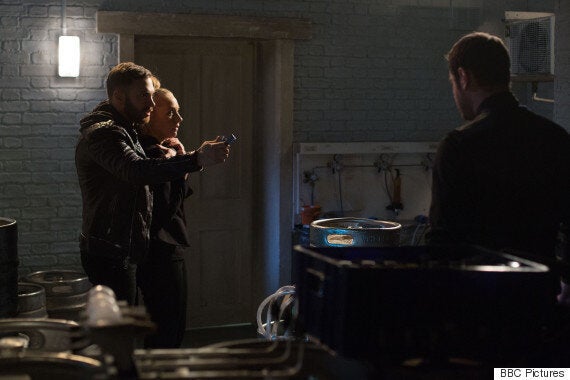 Mick didn't waste any time in hitting back
5. Dean Wicks' arson drama
Dean snuck back to the Square ready for revenge, and he didn't waste any time in breaking into the Queen Vic and pouring petrol over the barrels. When he was interrupted by Nancy, Dean took his niece hostage, which prompted the expected reaction from Danny Dyer's character Mick.
As Mick stood on his brother's neck, Nancy intervened, whacking her own Dad around the head with a crate.
Ok, so we obviously can't not mention it. The killer revelation is going to go down in 'EastEnders' history as one of the most iconic 'doof doof' moments ever. Click here to find out whodunit...
Related