The family of one of the schoolgirls believed to have fled to Syria to join Islamic State have said they are "extremely worried" as they urged her to return home.
In a direct message to 15-year-old Shamima Begum, her family said they understood she had "strong feelings" about people she believed were suffering in the war-torn country but warned it was a "dangerous place".
In a statement, they said: "We miss you terribly and are extremely worried about you. Please, if you hear this message, get in touch and let us know you are safe. We want you home with us. You belong at home with us.
"Syria is a dangerous place and we don't want you to go there. Get in touch with the police and they will help to bring you home. You are not in any trouble.
"We understand that you have strong feelings and want to help those you believe are suffering in Syria. You can help from home, you don't have to put yourself in danger.
"Please don't cross the border. Please come home to us. Our mum needs you home and is really worried. We are not mad at you, we love you."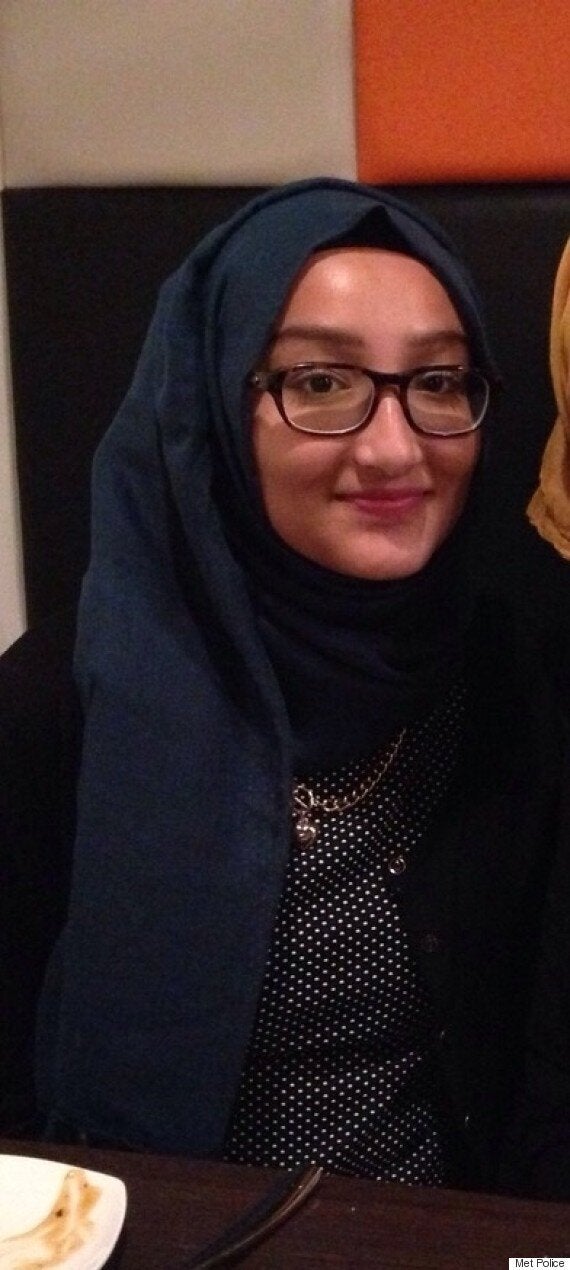 Kadiza Sultana, one of the runaway schoolgirls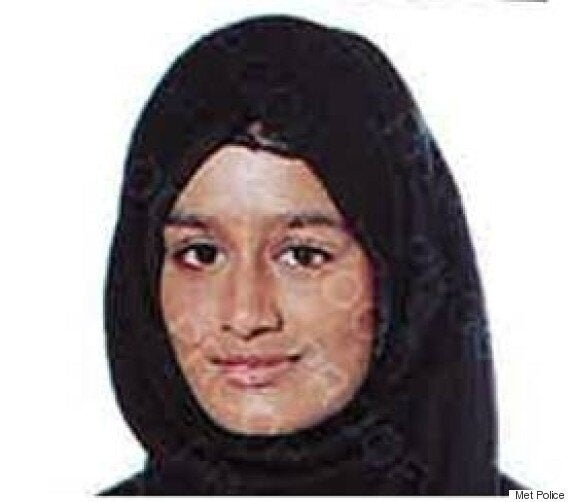 Her fellow Bethnal Green Academy pupil is Shamima Begum
Police are urgently trying to trace Shamima and her two friends, Kadiza Sultana, 16, and an un-named 15-year-old, who flew to Istanbul in Turkey from Gatwick Airport on Tuesday without leaving any messages behind.
Kadiza's family added in an appeal: "In your absence, we, as a family, are feeling completely distressed and cannot make sense of why you left home."
The girls, who are all from east London, attend Bethnal Green Academy school and have been described as "straight A students".
Scotland Yard revealed the trio were previously spoken to by officers investigating the disappearance of a fellow pupil - a 15-year-old girl - who fled to Syria in December.
But there was "nothing to suggest at the time" that the girls were at risk and their disappearance has "come as a great surprise, not least to their own families," a spokesman said.
David Cameron described the case as "deeply concerning" and urged schools to recognise their role in the "fight against Islamist extremist terror."
Speaking in High Wycombe, Buckinghamshire, the Prime Minister said: "It is deeply concerning and obviously our authorities will do everything we can to help these girls.
"But it does make a broader point which is the fight against Islamist extremist terror is not just one that we can wage by the police and border control.
"It needs every school, every university, every college, every community to recognise they have a role to play.
"We all have a role to play in stopping people from having their minds poisoned by this appalling death cult."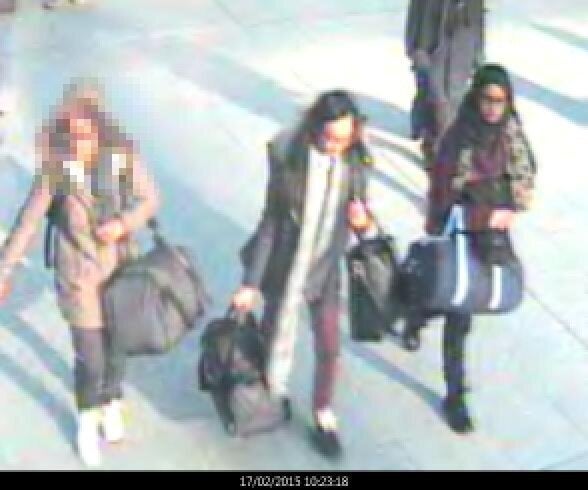 Schoolgirls headed to Syria
Commander Richard Walton, head of the Metropolitan Police's counter terror command, said there was was a "good chance" the three girls were still in Turkey after snow storms brought travel disruption to Istanbul.
He added that the force has been "increasingly concerned" by a growing trend of young girls showing an interest or intent in joining IS, an organisation now notorious for its barbaric treatment of hostages and oppression of women.
Salman Farsi, a spokesman for the East London Mosque, said he believed the girls had been "misled" and "manipulated".
"I do not know what was promised to them," he said. "It is just sad. We have not had anything like this before in our community.
"I do not know what was told to them but if they do go to Syria, it is a war zone and there are serious ramifications for going in to a war zone. Some of the things we have seen happening in Syria are not very nice.
"We just want to see them brought back."
The girls left their homes before 8am on Tuesday providing their families with "plausible" reasons as to why they would be out for the day, police said.
They boarded a Turkish Airlines flight, TK1966, which departed at 12.40 to Istanbul, Turkey and landed at 18.40 local time.
Turkish Airlines did not notify police that the girls were on board the flight.
Police have said they may have been able to intervene before the girls departed had they been notified by the airline.
Mr Walton said: "The choice of returning home from Syria is often taken away from those under the control of Islamic State, leaving their families in the UK devastated and with very few options to secure their safe return.
"If we are able to locate these girls whilst they are still in Turkey we have a good possibility of being able to bring them home to their families."
The MP for Bethnal Green and Bow, Rushanara Ali, said there was "deep concern" in the community at the way young people were being radicalised.
She told the BBC Radio 4 Today programme: "This is like grooming, this is child exploitation, and in the worst-case scenario they are potentially being used as weapons of war in those countries."
Shadow home secretary Yvette Cooper said: "The idea of 15-year-old British schoolgirls setting off to Syria is very disturbing, and shows that more action is urgently needed to stop young people being drawn into extremism and conflict, and to help families and communities who are trying to counteract extremist recruitment messages."
Shamima is described as approximately 5ft 7in, and wearing black thick rimmed glasses, a black hijab, light brown and black leopard print scarf, dark red jumper, black trousers and jacket, carrying a dark blue cylindrical shape holdall with white straps.
She is a British national of Bangladeshi heritage and speaks English with a London accent. She also speaks Bengali.
Kadiza is described as 5ft 6in and of slim build. She was wearing black rimmed glasses, a long black jacket with a hood, grey striped scarf, grey jumper, dark red trousers, carrying a black holdall.
She is also a British national of Bangladeshi heritage and speaks English with a London accent and also speaks Bengali.
The third missing girl, who is not being named, is described as 5ft 6in and of slim build, wearing black thick rimmed glasses, black head scarf, long dark green jacket with fur lined hood, light yellow long sleeved top, black trousers, white trainers and carrying a black Nike holdall. She speaks English.
Related