He may not have left with an Oscar, but Benedict Cumberbatch can count himself officially embraced by Hollywood now, with his inclusion in the Oscars opening monologue.
Oscars 2015 host Neil Patrick Harris got to exercise his veteran showtime chops in this year's opening number at the Academy Awards, with a tribute to 'Moving Pictures', by way of montage including old and new films, in which he sneakily appeared in every scene.
Watch him in action above.
He also recruited a few famous faces to help him out. As well as his co-performer, the multi-talented Anna Kendrick, our favourite Benedict Cumberbatch found himself caught on camera, together with hipflask and a sneer, along with a bemused Oprah, and stage-jumper Jack Black...
And a pretty great 'Gone Girl' joke:
The opening number was well received, with lots of positive comments on social media and previous Oscars host Steve Martin tweeting that NPH and Anna Kendrick should get their own award.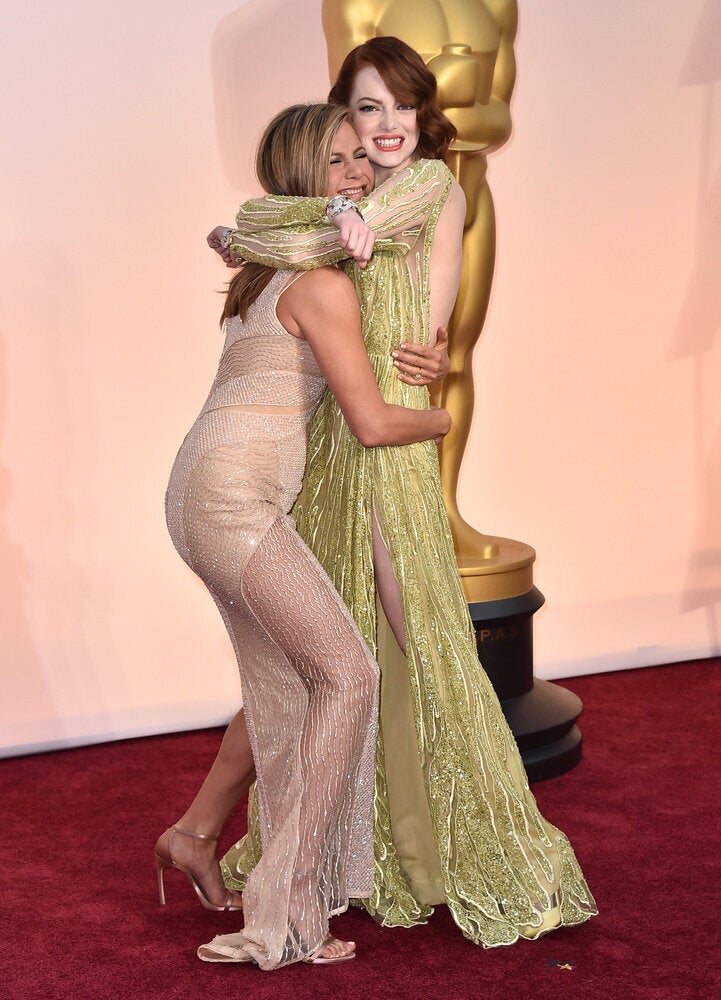 Oscars Red Carpet 2015
Popular in the Community