Eddie Redmayne took it all the way to the end of Awards Season, concluding his spectacular run with the Oscar for Best Lead Actor for his extraordinary performance as Professor Stephen Hawking in 'The Theory of Everything'.
Eddie gave his customarily polished speech, but even he let out an involuntary squeal as he looked down at the statuette in his hands and promised to serve him, polish him, and be a worthy custodian.
He told the crowd, "I don't think I'm capable of articulating my feelings right now... I am fully aware I am a lucky, lucky man. This Oscar... wow." (That was when the squeal came.)
He went on, "This belongs to all of those people around the world battling ALS.
"It belongs to one exceptional family, Stephen, Jane, Jonathan and the Hawking children.
He also saluted his "staggering partner in crime Felicity Jones", who played his wife Jane in the film, and his "ferocious and yet kind director James Marsh".
This was the only award of the night for the British film, produced by hitmakers Working Title. In a surprise, its fellow Brit 'The Imitation Game' scooped Best Adapted Screenplay for writer Graham Moore, for his script about demonised codebreaker Alan Turing.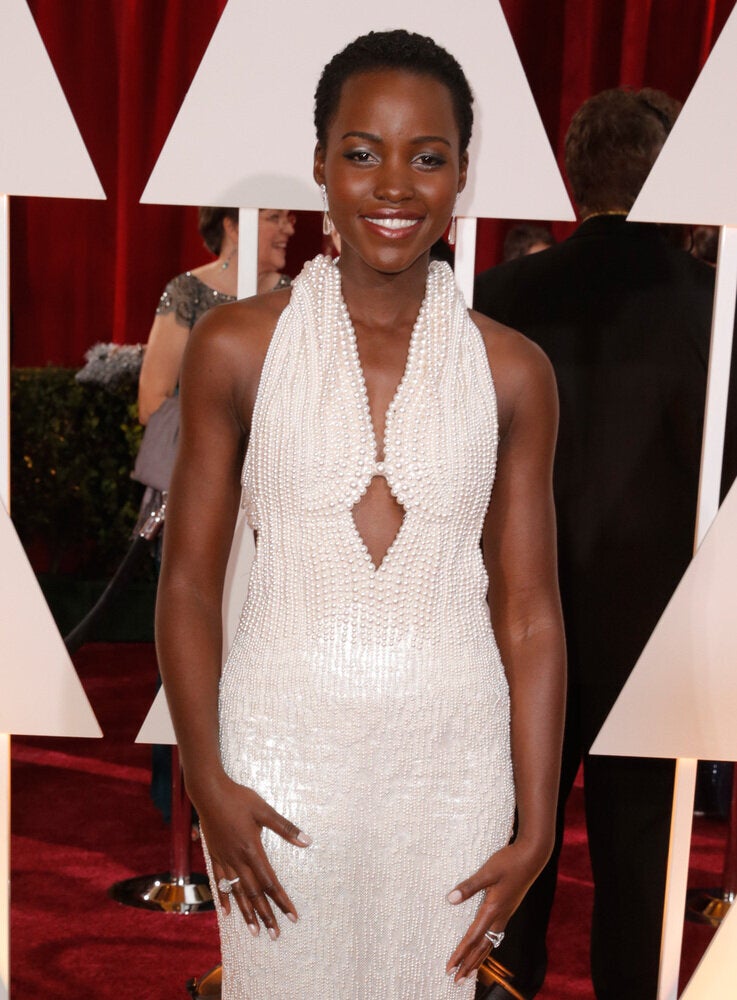 Oscars 2015 Red Carpet