Two US fighter pilots have survived after a mid-air collision that resulted in one crash-landing and another having a massive five foot section of the wing torn off.
The two F-16 fighters were part of a larger formation and were in the middle of training exercises over Utah when the accident occurred.
According to The Washington Post, the incident occurred when a relatively inexperience pilot lost sight of his instructor causing the wing of his own craft to collide with that of the instructor's.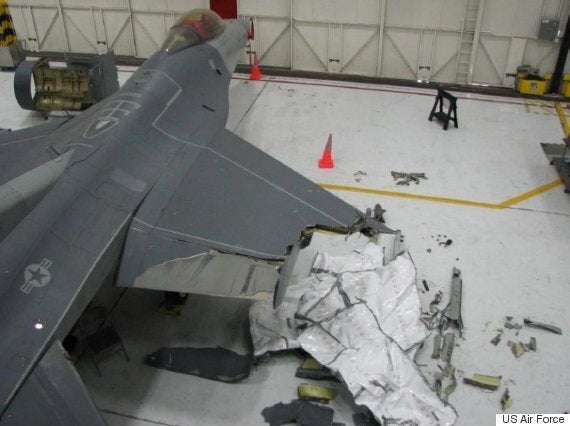 While the instructor's plane crashed into a field below, the trainee pilot was able to then limp his aircraft a full 100 miles back to Tulsa Air National Guard Base in Oklahoma.
Although shaken, the trainee came away from the collision without any major injuries and presumably a new found respect for the importance of visibility. The instructor -- who also survived -- was able to eject at around 7000 feet and landed near to where his plane crashed. He was treated for minor neck injuries.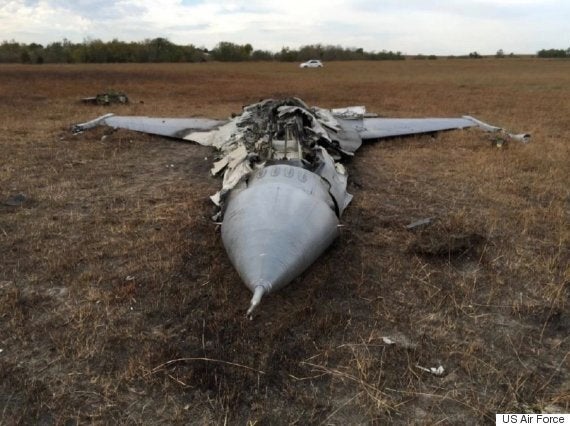 The Independent reports that this particular incident cost the US Air Force around $22 million, a lot when you think about the occasional scrape in the car park, but nothing when you think that ultimately it saved the lives of two pilots.