Former foreign secretary Jack Straw will take a job with an office furniture firm that won a £75 million government contract after he lobbied ministers on its behalf, in the latest twist in the cash for access sting revelations.
Jack Straw privately lobbied Cabinet Office minister Francis Maude on behalf of Senator International, which then offered him a position on its advisory board, The Daily Telegraph has revealed.
The paper claims Mr Straw - who has voluntarily suspended himself from the Labour party - said he helped Senator International on an unpaid basis for several years, to help it "get on the ladder", and will now join its board when he steps down from the House of Commons in May.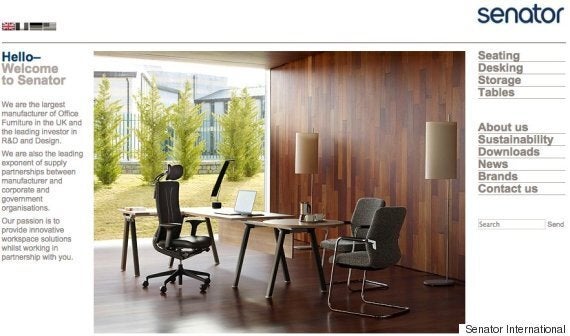 Straw will join the board of the company in May according to reports
Senior Labour MP Mr Straw has denied wrongdoing, saying that he only worked with the furniture company because it employs a large number of people in his constituency of Blackburn in Lancashire.
After Straw's intervention, Senator International won two government contracts, one reportedly worth up to £75 million over four years.
According to The Telegraph: "Mr Straw's relationship with Senator International has never previously been disclosed and it highlights a potential loophole in Parliamentary rules which allows MPs to lobby for companies they will later join."
Mr Straw and Sir Malcolm Rifkind are facing fresh pressure over cash-for-access allegations following an undercover sting.
Both politicians have denied that their comments to undercover reporters from Channel 4's Dispatches and the Telegraph broke Commons rules and have asked the Parliamentary Standards Commissioner to investigate. Mr Straw has suspended himself from the Labour Party while he fights to clear his name, and the Tory whip has been withdrawn from Sir Malcolm.
In the first tranche of revelations, Mr Straw was filmed boasting of operating "under the radar" to use his influence to change European Union rules on behalf of a commodity firm which paid him £60,000 a year.
Other footage showed him indicating he would probably take an executive position with the firm after the next election, according to The Telegraph. "I happen to have helped them over the last four years anyway. I mean, without taking a penny from that," Mr Straw said.
"But as a result of getting the name out ... they've said would I be interested ultimately in going on the board?"
Mr Straw - who is stepping down at the election - said in a statement: "I have acted in accordance with the parliamentary rules at all times in respect of Senator International, as in all other respects. All of these matters will be scrutinised by the Parliamentary Commissioner."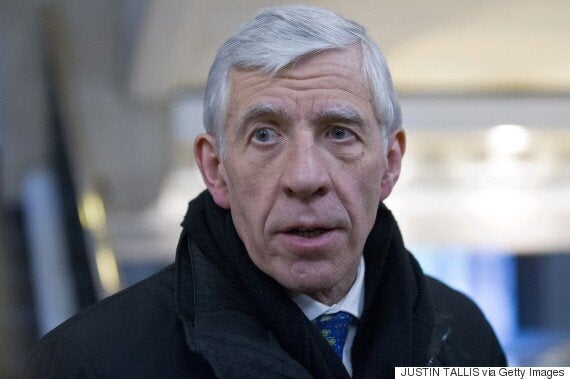 Straw will leave the Commons in May
Tory Sir Malcolm is under pressure to step down as chairman of the parliamentary committee that oversees the intelligence agencies after suggesting he could arrange "useful access" to every British ambassador in the world because of his status.
Prime Minister David Cameron has declined to say whether he believes Sir Malcolm should stand down from his position as chairman of the Intelligence and Security Committee (ISC).
"I can't interfere with that - it is a matter for the committee and the House of Commons," he said.
Kensington MP Sir Malcolm, who first entered Parliament in 1974 and served for more than a decade in the cabinets of Margaret Thatcher and John Major, dismissed allegations of wrongdoing as "unfounded" and vowed to fight them "with all my strength".
But Labour's Kim Howells, a previous chairman of the ISC, said he was "bewildered" that Sir Malcolm had time for outside work. "It became for me a full time job, trying to get through that material and make sense of it," he told BBC's Newsnight.
"If the intelligence and security services are not properly overseen, if they are not properly accountable to Parliament and the people then all hell can break loose.
"One would have thought that great care would have been needed by anyone who is chairing that committee. I think it is going to be very difficult for him."
But Mr Howells added that the decision could not be made by the Government.
"That committee must remain independent, and in the end it has got to be a decision for the committee and for the chairman," he said.
Labour leader Ed Miliband seized on the row to call on David Cameron to join him in banning MPs from taking directorships and consultancies.
Labour MPs and prospective parliamentary candidates have already been warned that the party's rulebook will be changed to stop them holding such posts after the May general election - a commitment that will be in the Labour manifesto.
Mr Miliband also revealed he was consulting on legislation to put the ban into law for all MPs and to impose a cap on outside income similar to that in place for members of Congress in the US, who may earn no more than the equivalent of 15% of a minister of state's salary on top of their pay as politicians.
Party sources stressed that no figure has been set on the proposed cap, but the US example suggests that a level of around £5,000-£15,000 a year may be under consideration.
Popular in the Community