If, like us, you thought that perhaps three is the magic number then we have some bad news. It's not, it is in fact: (408)217-1721.
We'll admit that's less catchy but according to startup company 'Magic', this number will get you literally anything you want (as long as it's legal).
Essentially a middle man for the middle men, you simply text the number with a request and then one of Magic's operators will start chatting with you free of charge. They'll then offer you a solution to your request and if you agree, the transaction is then made securely through a 128-bit encrypted link which then lets you enter your credit card number.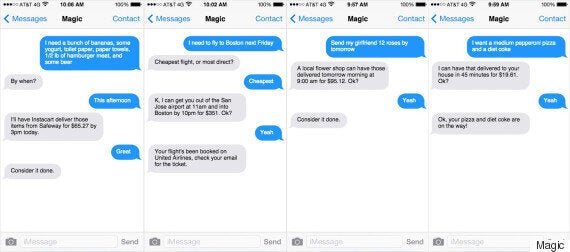 Magic says it can pretty much get you anything you want and while it seems handy, all it's doing is simply grouping together a number of similar instant-access services under one roof.
There is a fee, but Magic says it'll give you the total bill before you go ahead with the transaction so you know exactly what you'll be paying up front.
It's only available via text at the moment and only available in the US.
Popular in the Community