Islamic State murderer 'Jihadi John' has been outed as Mohammed Emwazi, a British university graduate from West London.
The Washington Post reports that 27-year-old Emwazi was born in Kuwait, came from a well-off middle class family and was a graduate of the University of Westminster with a degree in computer programming. He is reported to have lived in Maida Vale, and prayed at a mosque in Greenwich, which has not been named.
Emwazi is believed to be one of four children in a Westernised family, his father is a taxi driver. Since his name has become known, Emwazi's brother's Facebook account has been deleted, as has his sister's LinkedIn profile, which had suggested she is now based in Kuwait. It is clear that efforts have been made to remove any trace of the family from internet searches.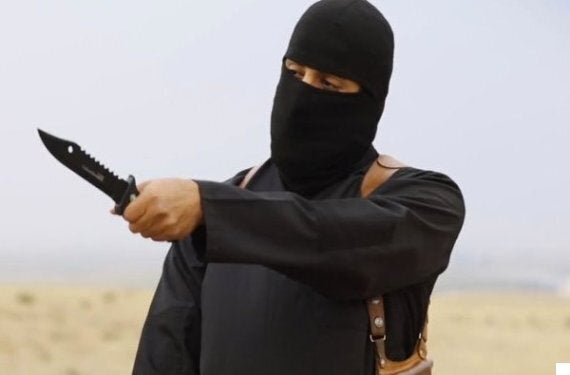 Jihadi John has been unmasked as Mohammed Emwazi
Police visited the family home in Maida Vale this morning. The family have declined all media requests for an interview, on legal grounds.
The BBC reports that Emwazi was known to British security services, who chose not to disclose his name earlier for "operational reasons". A former senior U.S. intelligence official who was involved in the hunt for the man later confirmed the name to ABC News.
The IS fighter, who has appeared with his face in a balaclava, has appeared in numerous videos where captive journalists and aid workers have been brutally beheaded. His victims include the US journalists James Foley and Steven Sotloff, British aid workers Alan Henning and David Haines, US aid worker Peter Kassig and Japanese journalist Kenji Goto.
Scotland Yard has refused to confirm the reports. Commander Richard Walton, head of the Met's Counter Terrorism Command, said: "We have previously asked media outlets not to speculate about the details of our investigation on the basis that life is at risk.
"We are not going to confirm the identity of anyone at this stage or give an update on the progress of this live counter-terrorism investigation."
Downing Street declined to confirm or deny that the reported name was known to the intelligence and security services. Asked if David Cameron was concerned about Emwazi's name being reported, a No 10 spokeswoman said: "The Prime Minister would be concerned about information being put into the public domain at any time that might jeopardise ongoing police or security investigations or the safety of British citizens.
"There is an ongoing investigation. It is absolutely right that we allow the police and security agencies to do all they can to bring those responsible to justice and to help keep British people safe."
A statement from the International Centre for the Study of Radicalisation (ICSR) at King's College London said: ''We believe the identity and name published by the Washington Post and now in the public realm to be accurate and correct.''
Neighbours told a Telegraph reporter that they had not seen Emwazi in several years, but expressed surprise that the "quiet" family could have links to the world's most wanted man.
A spokesperson from the University of Westminster, where Emwazi studied Computing, said: "A Mohammed Emwazi left the University six years ago. If these allegations are true, we are shocked and sickened by the news. Our thoughts are with the victims and their families.
"We have students from 150 countries and their safety is of paramount concern. With other universities in London, we are working to implement the Government's Prevent strategy to tackle extremism.
"We are setting up a dedicated pastoral team to provide advice and support. In the meantime, we urge any students who are concerned to contact the Student Support and Well-being team."
Washington Post reporter Adam Goldman said he had no success reaching Emwazi on his mobile or on his email.
Emwazi's name had been known in media and academic circles - though he never had any internet footprint, only a few listings on the electoral roll of different addresses. There is little to no trace of Emwazi on any social media, on Facebook or Twitter, unlike many of his Islamic State compatriots who are renowned for using the web as a recruitment and propaganda tool.
The only traces of him online are reports of a safari he undertook in 2009 to Tanzania, where he and friends were detained in Dar es Salaam by police, and eventually deported. Arriving in Amsterdam en route home, Emwazi claimed he was interrogated by MI5. He first made the claims in emails to Asim Qureshi, research director at the Islamic prisoner rights group, CAGE, published by WaPo. CAGE is the organisation set up by former Guantanamo detainee Moazzam Begg.
MI5 agents illegally interrogated British Muslims who were detained while on safari holidays in Africa, it was claimed yesterday. The new allegations mirror cases first raised by The Independent last year in which the security service was accused of harassing and intimidating north London community workers who had returned from Somalia.

Now two British men from west London who visited Tanzania for a week-long safari in May last year say they were arrested and held for "days" in inhumane detention on the orders of MI5.

Abu Talib and Muhammad ibn Muazzam, both in their mid-20s, and a German friend travelling with them, allege they were threatened with beatings by members of Tanzania's security forces. After being refused entry to Tanzania they were returned to the Netherlands, where they say they were questioned by MI5 agents who accused them of having links to Islamic extremists.

On their return to the UK the next day, the men allege they were harassed by MI5, who warned them they were now on a terror watch list which prevented them travelling to any Muslim country.
A CAGE spokesman said that a WaPo reporter had contacted Qureshi in order confirm Emwazi had been in contact with the group. MI5 apparently suspected that Emwazi was attempting join the militant group al-Shabaab in Somalia, which has an aliance with Islamic State's rival Al-Qaeda. Emwazi later apparently claimed security services had tried to recruit him.
WaPo reported the Emwazi later moved to Kuwait and flew back to the UK to make wedding plans, when he was detained, searched and prevented from flying back to the Gulf State, an action which Qureshi believes radicalised him.
A CAGE spokesman said that Emwazi "sought to find redress within the system".
He told CAGE at the time:
"I never got onto the flight, what was the point, I said to myself; I'll just get rejected. I had a job waiting for me and marriage to get started. But now I feel like a prisoner, only not in a cage, in London. A person imprisoned and controlled by security service men, stopping me from living my new life in my birthplace and my country, Kuwait."
"I have been trying to find out the reason for my refused Visa issue from my home country Kuwait, and a way to solve the issue. So through my friends in Kuwait, it has been said to me that Kuwait has no problem with me entering, and the reason for my refusal is simply because the UK agents have told them to not let me in!!"
How he managed to reach Syria, despite being on the terror watch list, is unclear but he is believed to have been in contact with friends and family while he was out there. Qureshi told WaPo he attempted to contact him without success.
On Thursday morning, Qureshi was defensive, and laid the blame for Emwazi's radicalisation squarely at the feet of British foreign policy and UK security services. "Like Michael Adebolajo, suffocating domestic policies aimed at turning a person into an informant but which prevent a person from fulfilling their basic life needs would have left a lasting impression on Emwazi. He desperately wanted to use the system to change his situation, but the system ultimately rejected him," Qureshi claimed in an emailed statement.
"We now have evidence that there are several young Britons whose lives were not only ruined by security agencies, but who became disenfranchised and turned to violence because of British counter-terrorism policies coupled with long standing grievances over Western foreign policy.
"Meanwhile, the United Kingdom has also multiplied its military intervention in Muslim countries, only leading to more resentment and calls by fighting groups for retaliation. Groups such as IS did not express the will to strike British interests before the coalition's bombing campaign in Syria and Iraq.
He called for a re-think of British domestic and foreign policy. "Acting otherwise would be irresponsible," he said.
A former hostage, who was held for a year in the Syrian town of Raqqa, had previously told the Guardian that the killer was the ringleader of a trio of UK-born extremists the captives nicknamed "The Beatles" because of their nationality. But WaPo reported that the unknown jihadist nicknamed 'George' was the ringleader, with 'John' more of a brooding, serious character.
Abdel-Majed Abdel Bary, a London-based rapper once pictured holding a severed head while in Syria, was initially suspected to be the killer. Both the rapper and the masked man in the IS videos appear to have similar facial shapes and were both left-handed. But there was a significant height difference between the two, and voice analysis by experts ruled him out.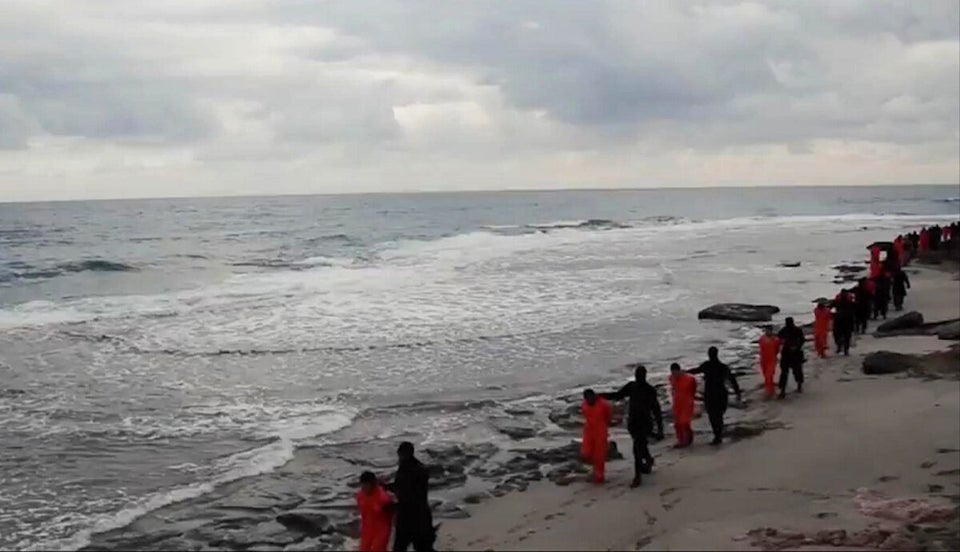 Victims of the Islamic State